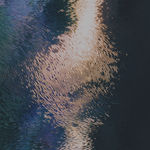 8x8 Work

Free Adoption Kit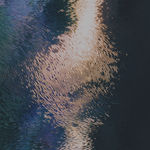 8x8 Work

Free Adoption Kit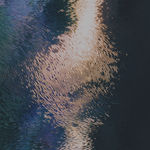 8x8 Work

Free Adoption Kit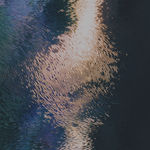 8x8 Work

Free Adoption Kit
Who should take this course?
8x8 Work end users who want to receive training on 8x8 Work.
Course Overview
Four fully interactive Self-Paced elearning courses in HTML format. These can be disseminated internally within your company an unlimited number of times. Modules include 8x8 Work for Desktop, Work for Mobile, FrontDesk, and 8x8 Voice for Microsoft Teams. All functionality including Chat and Meetings are included by default. Supplementary documents provided include a project plan template, employee communication email templates, change management best practices, and links to 8x8 documentation and videos.
This version is provided without charge: (0) Training Units.
Engagement Process
Adoption Kit contents are delivered to the IT Manager (or the person accountable for training employees to use 8x8 Work apps).
Review the Kit contents and determine whether changes are required. If changes are required, fill out the online modification form to state which content is to be removed and to provide your company logo. Once received, 8x8 will commence modification of the Kit and email this over to you.
We recommend that you send your requirements to us four to six weeks before training end-users at your location, to maximize the effectiveness of the kit.
Course Topics
8x8 Work for Desktop
Call Features
Chat & Meetings
Add-Ons & Troubleshooting
8x8 Work for Mobile
FrontDesk
Next Steps
Your free kit is available on highspot.
Frequently Asked Questions
I am new to 8x8. How do I get training?
We offer a number of different options so you can pick and choose which work best for you.
Free Options:
• Quick Tutorial Pages (great for tech-savvy audiences)
• On-Demand Course (more in-depth learning experience) Paid Options:
•. Virtual Instructor-Led Sessions (join public sessions with other users)
• Private Online Sessions (limit the audience to just your users and modify the agenda to your needs)
• Customized eLearning (modified ono-demand courses that fit your enviornment)
• Paid Onsite Visit (tailor the day to your needs)
• Need Something Special (let us know!)
To learn more about paid options contact your 8x8 Sales Account Executive or send an email to training@8x8.com.
What is virtual, instructor-led training (VILT)?
Virtual instructor-led training classes hosted by an 8x8 instructor and delivered via an 8x8 meeting.
How can I enroll in classes?
To access free On-Demand Course go to university.8x8.com and create a free account (immediate access granted). To register for instructor-led sessions work with your 8x8 Sales Account Executive to purchase this service for your users first. Once purchased users can register for any upcoming session by going to https://go.oncehub.com/learn8x8.
What is open enrollment?
Open enrollment or public instructor-led sessions means participants from any company who purchased trainining can join (sessions are not limited to specific company affiliation).
I have more than one Admin that needs training – can I have them all sit in a conference room to attend the training?
Training is best consumed individually by each user. On-Demand Courses are free so each person can complete training at their own pace. Instructor-led sessions are cost services, and each person should register to join their desired session. Private group sessions can be purchased as needed by contacting your 8x8 Sales Account Executive.
How long will access be available for courses purchased?
On-Demand training is now free to all users. When you register for training your access will continue indefinately. Access to paid instructor-led training remains available for up to six month after purchase.
What is the maximum time period available to schedule remote training sessions or Adoption Kit consultation calls?
Private sessions and consultation calls must be booked within six months from the date of the order placed with 8x8.
Speak with a specialist
---
Discuss your needs with an 8x8 expert
---
Calculate your savings in 60-seconds.
---
Need product help?