8x8 Managed Technical Services
Optimize the quality of every call over the existing network
The network plays a big role when it comes to the performance of mission critical applications like communications. There are many factors that can slow down your network and negatively impact the quality of service and, ultimately, the employee and customer experience.
8x8 Managed Technical Services delivers a better communication experience through real time monitoring and management, improved performance of Internet-bound traffic and automatic optimization of your network
8x8 Managed Technical Services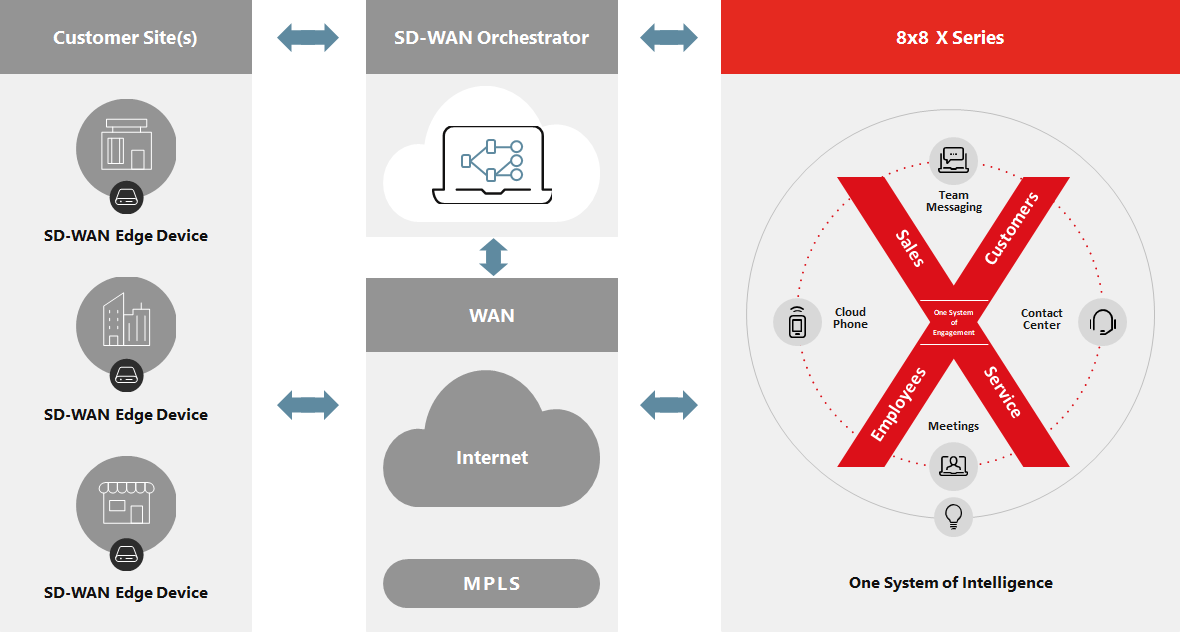 ---

"We noticed an incredible performance improvement in call quality. We're thrilled with MTS."
Pamela E. Davis
Nonprofits Insurance Alliance Group
---
Key benefits from 8x8 Managed Technical Services:
Better Quality of Service
Dynamically monitor and manage the network to prioritize traffic, including voice and video.
Faster Time to Market
Deployment is as simple as setting up your Wi-Fi router.
Zero Downtime
Continuous monitoring directs traffic between WAN links in case of congestion or failure.
Lower Cost
Leverage the existing Internet with cloud communications. Scale as you grow.
Premium Customer Support
Enjoy 24x7 monitoring and support to drive maximum performance and business results.
---
Call 1-877-291-9279 or fill out the form below and an 8x8 Specialist will be in touch.
*Includes 4,000 minutes per concurrent contact center seat (local and international, inbound and outbound, within 47 country zone). The total minutes included are the pooled total of all agents. If a customer exceeds the total usage pool allowed in any given month, extra minutes will incur standard usage rates. Toll calls and special numbers are not included in the allowed usage.