Save on International Calls
Ever wanted to rush a client off the phone because you were worried about the phone bill? If you make overseas calls, you know your bill can add up fast. At 8x8, we route our calls over the Internet using VoIP to bypass traditional phone company lines, saving you 50-90% on crystal-clear international phone calls.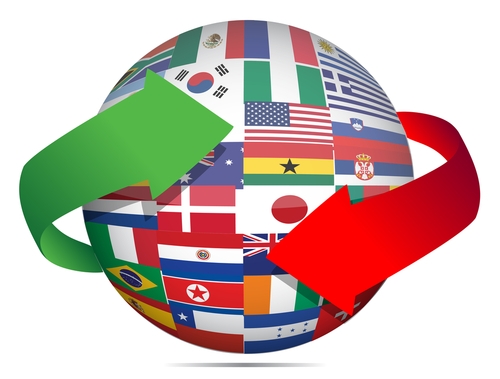 More About International Calling:
Save with Unlimited International Calls for the Office
Grow your international client list with 8x8 Virtual Office business phone service.
Our most popular Unlimited Extension plan includes unlimited calling to the US, Canada, Puerto Rico, Guam, US Virgin Islands, France, Ireland, Italy, Spain, and the UK.*
Our Global Extension plan includes unlimited calling to 40 international locations worldwide.*
Have an office in another country? Get them 8x8 Virtual Office phone service too, then call between offices for free!
*Calls to mobile phones, premium, special, and information service numbers are not included in the unlimited international destinations.