The Next "Cycle" of Communications for Manufacturing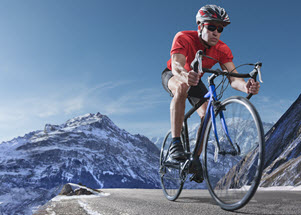 In the fast-paced manufacturing industry, businesses are shifting more processes, such as equipment monitoring, product design, enterprise resource planning, and inventory management, to the cloud to take advantage of costs and efficiencies. Manufacturers like Shimano American Corp., the U.S. division of the legendary Japanese developer, producer and distributor of bicycle components, fishing tackle and rowing equipment, are finding new ways to elevate their business by moving even more aspects of their business to the cloud, including business communications and collaboration.
Shimano has built up a dynamic business in North America with a full distribution center, and sales and marketing offices in Colorado, California and Canada. The company's disparate and outdated phone systems were a management headache and offered no room for growth or scalability. In addition, the current features fell short of the company's internal and external communications and collaboration needs. With many traveling and remote workers, Shimano needed a modern communications solution that worked seamlessly for employees both in the office and on the move. In order to remain competitive, Shimano realized it was time to improve the speed and dexterity of its communications and collaboration by moving to the cloud.
Shimano turned to Insight, a global provider of information technology (IT) hardware, software and service solutions to business and public sector organizations, who recommended a cloud-based communications and collaboration solution from 8x8.
The transition to 8x8 went smoothly, with practically zero downtime for the 300 Shimano America users. 8x8 offered Shimano remarkable scalability: New users can be created in an instant and if Shimano ever needed to downsize, lines could easily be decommissioned and turned back on as needed. The need for on-premises desk phones was eliminated and 8x8's "soft phone" allowed Shimano employees to take their single office number with them virtually anywhere either on a laptop with the 8x8 Virtual Office desktop app or a smartphone or tablet with the 8x8 Virtual Office Mobile app. In addition, Shimano is saving money on both its monthly phone bill and overall maintenance costs.
Manufacturers like Shimano, are leveraging cloud communications to exceed customer expectations, deliver an outstanding experience, and position themselves for future growth. Learn how a connected phone system can prime your business for growth in the webinar: The Connected Factory: How Manufacturers Can Drive Business with Cloud Communications.