The Best of 2014—Our Readers Decide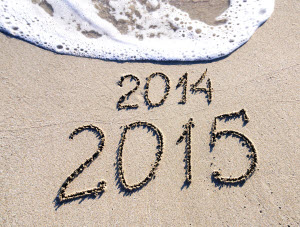 Happy Holidays to all of our readers! We wish you a wonderful, successful 2015. We also know that business people are a busy lot, so we've collected the most popular posts of 2014 from the 8x8 blog—in case you missed any articles that might help you prosper next year.
These are the articles our readers shared most frequently with their colleagues and friends. From the list, it's clear that our readers have warm hearts, and care about the people who have sacrificed so much for their country. Our most-shared story was about veterans getting a chance at second careers in customer service, thanks to VoIP technology. Nothing else came close to the outpouring that story received.
Healthcare and HIPAA  Were Hot Topics
Health care privacy in telecommunications was also a popular topic, with three articles that feature HIPAA compliance and how to achieve it—as well as a general article on making sure your communications systems don't jeopardize security and compliance.  You also wanted to know why your doctor's phone service provider matters.
Hitting the Net Neutrality Nerve
And who could forget the raging debate over Net Neutrality, and Bryan Martin's call to involve small and medium-sized businesses more in developing a framework that will work for businesses of all sizes?
How to Run a Better Contact Center in 2015
Our guest bloggers and contact center experts also resonated with business, with articles on incorporating workforce management into contact and call centers, better customer service techniques, and how to fix it when agents mishandle a call. And of course, everyone wants to know who made the Gartner Magic Quadrant for Unified Communications Software as a Service.
Finally, trying to keep business running in terrible weather continues to be a top concern for businesses of all sizes.
Our 10 Most-shared Articles
1. Wounded Veterans Deserve a Chance at Success Back Home
2. 8x8 and Cloud Communications Make the Big-Time in Garner Magic Quadrant
3. Is Your Company on the Feds' List of 1,200 HIPAA Violators?
4. Is Your Business Getting Left Out of the Net Neutrality Debate?
5. Five Tips to Instill Excellence in Contact Center Culture
6. Office Manager: How to Use Business VoIP to Save Money and Boost Office Visits 
7. Call Center Forecast: Cloudy with a Chance of WFM

8. Ask the Pros How to Cope When Bad Weather Strikes
9. Don't Want to Be the Comcast Guy's Manager?
10. Is Your Business Phone Service Provider Ignoring the Elephant Herd in the Room?