7 Striking Statistics from the 2021 State of the Contact Center Report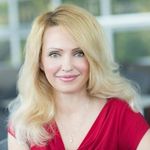 Tricia Morris
April 16, 2021
Contact center transformation is well underway but challenges with communication and collaboration silos still linger, according to a new survey of 400 US and UK contact center and customer experience leaders commissioned by 8x8. Here are seven striking statistics from the 2021 State of the Contact Center Report:
Cloud-based contact centers have become the majority, with 75% of contact centers now operating in the cloud (44% fully, 31% hybrid).

In 2020, respondents reported that 69% of agents worked in a physical office. In 2021, that number was flipped on its head, with 64% of agents working remotely.

Long term, contact center leaders anticipate a hybrid work environment with 53% of agents working in office and 47% working remote.

Employee satisfaction has become a top contact center KPI as the lines between employee experience (EX) and customer experience (CX) continue to blur. Almost half (49%) of contact centers consider this KPI among the top five most-used measurements after customer satisfaction, response time and quality assurance.

Internal communication silos continue to be a top challenge for contact centers and their agents. Sixty-four percent (64%) of contact center leaders consider this a significant or moderate challenge.

The top three reasons agent productivity challenges due to communication silos are multiple system logins/credentials (54%); challenges with accessing contact center subject matter experts (SMEs) in a timely manner (51%), and the inability to access SMEs across the organization in a timely manner (50%).

Fifty-eight percent (58%) of contact center leaders say communication silos and system complexity are having a negative impact on customer satisfaction, and 55% of this segment say the negative impact on CSAT is moderate to extreme.
For more findings, including insights around key KPIs and the rise of video and SMS as agent and customer communication channels, download the 2021 State of the Contact Center Report or watch the report reveal webinar.
---