Rubicon Project Uses Hosted VoIP to Beat Tough Deadline for Innovation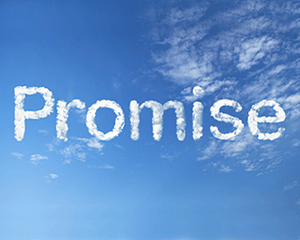 One of the most critical roles any CEO plays is "Promise-Keeper-in-Chief," and I take that responsibility very seriously. That's why it was so great to hear from Tim McQuillen, Chief Knowledge Officer at Rubicon Project, which is doing awesome things to power its global expansion. 8x8 is honored to be Tim's choice to help take the company's business communications to the next level, with hosted VoIP.
Rubicon Project is the rapidly growing operator of one of the advertising industry's largest independent real-time trading platforms for digital advertising. Think "NASDAQ for ads." The company has engineered one of the largest real-time cloud and Big Data computing systems, processing trillions of transactions each month, and serving 600 of the world's premium publishers. A company like that can't afford to live with substandard unified communications, or even worse, have its unified communications provider fail to deliver on its promise of high-quality hosted VoIP.
Tim recently gave us some great feedback on our performance on some pretty big promises we made when we helped him replace his company's aging PBX system with hosted VoIP (Voice over Internet Protocol).
8x8 Hosted VoIP Helped Meet a 'Very Aggressive Schedule'
"8x8 made a number of promises to us, and kept every single one of them," Tim says. "They understood our needs and worked with us to resolve any issues that arose. Without 8x8's support, we would not have been able to deliver this project on time."
What was the rush? "Our previous hardware-based PBX worked, but lacked modern phone features like extension dialing between offices and voicemail-to-email integration, and it was not scalable," says Tim. "We had a very aggressive schedule because we wanted to complete our implementation by the end of 2013."
Old, Siloed PBXs Create an Urgent Need for Hosted VoIP
So when the company made the switchover to 8x8 cloud hosted VoIP for its unified communications, the schedule was tight. Rubicon Project scheduled the domestic rollout for five days, with the entire company—11 offices, including locations in Paris, Hamburg, Singapore, Tokyo, Sydney and London—moving to the Cloud within three weeks.
Hosted VoIP Helps You Focus on Business Instead of Babysitting Old Hardware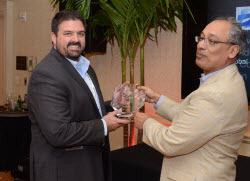 Our two companies worked together and made the deadline. And already, Rubicon Project is able to focus on the types of innovation it does best, not on maintaining its unified communications. That's part of why Tim and Rubicon Project recently received an 8x8 award for innovative use of cloud communications at Enterprise Connect.
"8x8's hosted VoIP cloud telephony services deliver the rich capabilities and voice quality we need, with almost zero IT intervention from us. Instead of maintaining hardware, we can focus on running the business," Tim says.
And that is one of the promises of unified communications built on hosted VoIP—you get to focus on what you do best, and quit wasting time on a siloed piece of old hardware that doesn't integrate with much of anything.
So if you're like me and have big promises to keep—and big plans for your business—8x8 cloud-hosted VoIP can help. We promise. And we congratulate Rubicon Project and its Chief Knowledge Officer Tim McQuillen once more for their vision and innovation.