Regus Expands its Deployment of 8x8 Communications Cloud Services to 17 Countries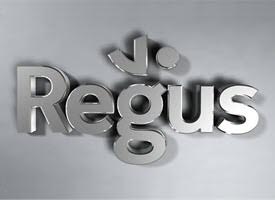 Today 8x8 announced an expansion of our partnership with Regus, the world's largest provider of flexible workspaces, to deploy 8x8 Communications Cloud services in an additional 13 new countries as well as provide a broader range of service options for Regus customers worldwide.
This agreement ups the number to 17 countries in total as 8x8 has already deployed approximately 20,000 seats of the 8x8 Virtual Office UCaaS solution to select Regus office centers in the United States, United Kingdom, Ireland and Germany. In addition, 8x8 also provides under a separate project 8x8 Virtual Contact Center services to Regus contact center agents in roughly 100 countries across six continents.
The expanded partnership was driven by our shared vision with Regus to enable their employees and clients to truly realize the benefits of flexible work and to ensure they have access to the most advanced communications, collaboration, mobility, contact center and analytics services. The combination of our open 8x8 Communications Cloud platform with Regus' information services and systems will enable Regus to deliver automated, on-demand services to their clients worldwide.
Regus is already the world's largest provider of flexible workspace solutions, and they continue to expand. While Regus is already providing traditional on-premises voice service to many of their business users, they clearly understand how the 8x8 Communications Cloud will serve these customers, and their remote customers, in so many better ways.
We look forward to our growing partnership with Regus to drive their commitment to workplace flexibility bolstered by the capabilities of the 8x8 Communications Cloud.
For more details, read the press release here.