Q&A with 8x8 Partner, Craig Weir from Ingram Micro Cloud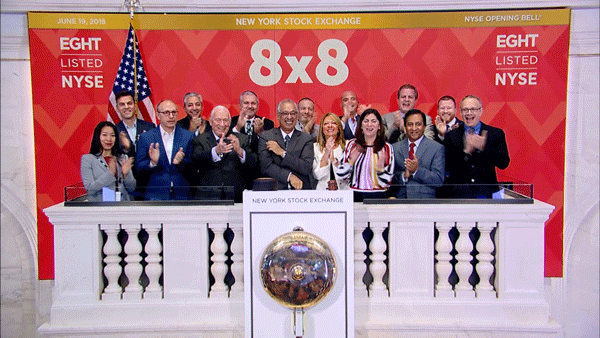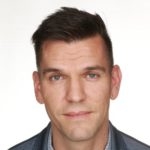 In today's 8x8 community Q&A we chat with Craig Weir from Ingram Micro Cloud. He is the director of cloud portfolio responsible for all Saas cloud solutions. We last saw Craig ringing the opening bell at NYSE with our customers and 8x8 CEO Vik Verma (featured above in the top left corner) – quite the experience! In this Q&A, Craig shares with us the latest happenings at Ingram Micro Cloud and his thoughts on customer experience. Enjoy!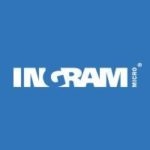 RK: Could you give a brief introduction touching on your role at Ingram Micro?
CW: Personally, I'm a proud Canadian that commutes to our Buffalo campus on a daily basis. I'm the Director of Cloud Portfolio, responsible for all SaaS Cloud solutions at Ingram Micro. I've been with Ingram for 11 years and up until June'18, I was the Dir. of Cisco Global Business. I'm responsible for the overall strategy and sales execution of our SaaS business, leading a team of 45 people that focuses on partner recruitment and expansion, helping them build and grow their cloud practice.
RK: How is Ingram Micro positioned in the enterprise communication ecosystem?
CW: Ingram Micro is the largest IT Distributor and solutions provider in the world and we view cloud not just as a single technology, but as a foundational platform to run and drive a whole new way of doing business. Partners come to us to manage their hardware, software, and cloud consumed services because we offer an amazing customer experience. We are currently in the third wave of enterprise communication, moving customers away from legacy on-premise and point solutions in the cloud to a single integrated cloud platform for both unified communications and contact center. Ingram Micro and 8x8 have an incredible opportunity to help companies lead in the third wave of communication.
RK: How do employees benefit when companies move their communications systems to the cloud?
CW: Exceptional customer experience is my short answer. It really comes down to how we can collectively impact user experience and simplify the complex. Yes, employees gain productivity, become more flexible and agile in how they work and collaboration becomes easier, but it always comes back to the experience. When tools positively impact a user on a daily basis, everyone wins and we've made a difference.
RK: How does it improve the customer experience?
CW: The promise of technology is making our lives easier and more enjoyable, but we often don't realize this and instead we are left with complexity and noise. Consumer expectations are high and their expectations are often very different from the realities of what they experience in the office. Moving your communication systems to the cloud enables the convergence of web, video, mobile, chat, and audio to give that user the experience they deserve and often demand. That's why I am excited about 8x8's X Series.
Rapid Fire with Craig Weir:
iPhone or Android? iPhone but I'm a Microsoft Surface guy when it comes to my notebook/tablet.

Favorite business apps on your smartphone that you use most frequently besides 8x8? Concur for travel and Flipboard for quick news

If you weren't in the cloud industry, what would you be doing? Probably a carpenter…. Home Depot is my favorite store.  

Name a book that positively shaped you: At Home in the World: Reflections on Belonging While Wandering the Globe by Tsh Oxenreider

Favorite quote. I'll give you two

"I'm a Great Believer in Luck. The Harder I Work, the More Luck I Have" – some say it's Thomas Jefferson, but I don't think that's confirmed

"If you don't like something change it. If you can't change it, change your attitude." – Maya Angelo
Note: Ingram Micro Cloud was a sponsor of our 8x8 The Experience is Everything events hosted in San Francisco, Chicago, New York and London.