Meet Bill Corbin, SVP Channels & Alliances at 8x8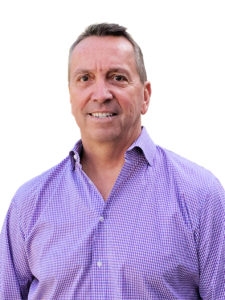 I recently interviewed Bill Corbin who recently started at 8x8 as SVP of Channels and Alliances based out of Dallas, Texas. We dived into his background, role at the company, the importance of partners and a few rapid fire questions to get to know him – enjoy!
What is your background?
I came to 8x8 from CenturyLink where I oversaw all aspects of $3 billion in partner revenue as the Senior Vice President, Alliances, and Strategic Partnerships, and led a team of 400 employees. Prior to CenturyLink, I was Executive Vice President, Global Sales & Partner Management at Westcon Group, a leading global value-added distributor of solutions in security, collaboration, networking, and data center. I also have an entrepreneurial side, having co-founded RedCard Solutions, a channel consulting business, as well as Network Catalyst, a network integration company. I have a B.A. from California State University, Fullerton.
Why did you decide to join 8x8?
Cloud communications has become one of the hottest technology sectors. 8x8 is uniquely positioned to capture and hold the leadership position through our vision, completeness of product (X Series), and by owning the core cloud communications infrastructure. No other cloud communications company can say the same.
How important are our partners?
Partners are critical to 8x8's market leadership in the midmarket and enterprise segments, and with the positive response to the new X Series from customers, investors and analysts, we will continue to invest in our partner growth to drive X Series adoption.
How does your entrepreneurial background help you in your role at 8x8?
8x8 has the entrepreneurial culture of a large startup. Decisions are made quickly. There is a customer-first focus. Transparency internally, and externally with our customers and partners is driving adoption and velocity, with the goal of delighting the customer. My background in starting 3 organizations and growing them was culturally very similar. Everyone has their oars in the water and pulling at the same time.
Rapid fire:
Morning person or night owl? Night owl
First job? A sales clerk in a hardware store.
The most recent book you read? Dennis Leary's "Why We Don't Suck"
Place you would like to visit but haven't been to before? Been all over the world but haven't gotten to New Zealand yet, that's next on the bucket list.
Thanks, Bill and welcome to 8x8!
For more information about Bill, read the interview on Channels Partners by contributing editor Edward Gately. 
This blog post is part of a series focusing on employees making a difference in the 8x8 community.  
Randy Ksar
Senior Social Media Manager
Follow @8x8 on Twitter