Launch of Virtual Office Pro 2.0!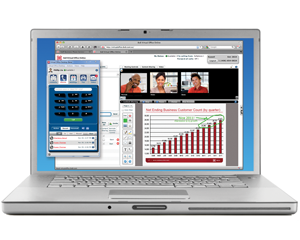 The 2nd generation of business unified communications is now here!  Virtual Office Pro 2.0 launched over the weekend with our latest "soft phone" technologies.  Current Virtual Office Pro subscribers already have access to the new capabilities.  Special bundled pricing is available for new subscribers — call 1-866-TRY-VOIP today to subscribe or upgrade your subscription!
We will be at IT Expo this week in Los Angeles showing off all of the new capabilities.  See my earlier post if you are interested in meeting us there.
Virtual Office Softphone
The 8x8 Virtual Office Softphone transforms your computer into a feature-rich, web-based phone. Make, take and transfer calls, and more using your 8x8 Virtual Office voice service.
Break Free from the Desk
Virtual Office Softphone gives you the freedom to take your 8x8 Virtual Office with you, wherever you may go, increasing your business productivity and efficiency. Use it at the office or connect over WiFi. The airport, coffee shop, or a hotel room can be your office. All the advanced features of your 8x8 desk phone are available at any time to conduct business.
Virtual Office Softphone includes everything your desk phone can do, and it gives you a visual and intuitive way to manage features such as advanced call forwarding, call transfer, call waiting and 3-way calling.  It even integrates contacts such as Outlook and Google as well as social networking to keep you in touch with your world at a glance.
Features
Easy to use
3-way calling
Multiple call appearance lines
Blind, warm and voicemail transfers
Caller ID
Call waiting
Do Not Disturb (DND)
Voicemail
Call forwarding
Corporate directory
Caller and calling line information
Call log
Call hold/resume
One-click calling
Mute, volume and ringtone controls
Supported Browsers (PC and Mac)
32-bit Internet Explorer® 7.0 or newer, Firefox® 2.0 or newer, Safari™ 3.0 or newer
Requirements: Flash 10+ and Java 6 Update 14+ (Java needed for hosting only)
Technical Specifications
Codecs supported: On Flex: Speex (NB, WB), PCM; G.711
Secure login (AES-256 with RSA-1024)
Signaling via encrypted RPC
Instant Messenger via XMPP