Kicking off Spring with a Victory or Two (…or Three)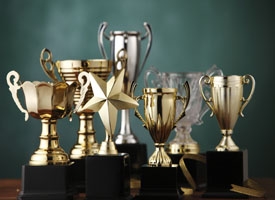 2017 has been a whirlwind so far at 8x8, to say the least. We announced the world's first Communications Cloud, our acquisition of Sameroom, the launch of our new contact center solution for teams, ContactNow, and the general availability of our new 8x8 Virtual Contact Center Editions and implementation packages. We're thrilled to see momentum growing in the space, and this past week proved 8x8 is on the right path towards solving real-world communications problems around the globe. Our team has been honored with recognition from four leading industry awards, and we could not be more excited to see where the rest of the year takes us.
2017 Unified Communications Product of the Year Award : Sameroom
Last week, Sameroom, 8x8's latest acquisition, was recognized as a 2017 Unified Communications Product of the Year Award winner by TMC's INTERNET TELEPHONY magazine.
Sameroom is an interoperability platform that enables internal teams and external partners to collaborate across different team messaging apps of their choice, creating an open, more seamless communications and collaboration environment that is fully compliant with corporate policy. Whether your coworkers prefer Slack, your partners opt for HipChat and you use Hangouts no longer matters, as using Sameroom means everyone can now collaborate across these disparate platforms.
Ernst & Young Entrepreneur Of The Year Award: Semifinalists
8x8 wouldn't be the company it is today without our CEO Vik Verma and CTO and Chairman of the Board Bryan Martin. Last week, Bryan and Vik were recently announced as co-semifinalists in the EY Entrepreneur Of The Year 2017 Northern California Awards program. As the world's most prestigious business award for entrepreneurs, the EY Entrepreneur Of The Year has been at the forefront of identifying game-changing business leaders.
We're honored to see Bryan and Vik nominated among such prestigious Northern California business luminaries and highlight their dedication and hard work through the years to make the world a better place. The Northern California Region Award winners will be announced at a black‐tie gala held on June 23, 2017 in San Jose.
Cloud Girls Rising: Women to Watch Award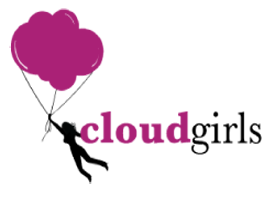 The votes have been tallied, and 8x8's Channel Account Manager, Tatiana Sebby, has been announced as a recipient of a Cloud Girls Rising: Women to Watch award. Announced during the Channel Partners Conference in Las Vegas this week, Tatiana has been named a Trailblazer, winning the Cloud Girls 2017 Rising Star award, in the second annual award ceremony. The Cloud Girl Rising award was created, in collaboration with Women in the Channel (WIC), to honor women in the telecom and IT channel who have shown leadership and innovation in the emerging cloud space, and we're proud that Tatiana has blazed a path for other women to succeed in the industry.
CRN Sales and Marketing Awards: Technology Innovation Award Shortlist
Across the pond, 8x8 has been shortlisted for the Technology Innovation Award for CRN Sales and Marketing Awards in the UK. Winners are set to be announced on June 29th at the awards ceremony in London.
We are very proud of the industry recognition and accolades our people, products and company have recently received. Together with our latest announcements, acquisition and continued development of the 8x8 suite of products and services, we continue to demonstrate why 8x8 Is at the forefront of innovation as the world's first communications cloud.