Resolve Issues Efficiently with an Integrated Customer Support Portal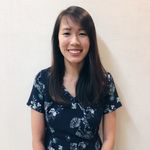 Choon Khee Koh
January 18, 2022
We are in an age of "digital self-service." Sixty-nine percent of customers want to resolve as many issues as possible on their own, and 63% always or almost always attempt to find a solution themselves by using the company's online resources. Providing a self-service support portal helps customers save time and avoid having to contact support representatives, especially for simple questions and quick fixes. Plus, it allows customers to access the tools they need to solve their problems right away, particularly after office hours when they might have to wait for a response the following day.
Ninety percent of customers expect companies to offer an online portal for self-service support. Clearly, this is no longer a nice-to-have, but a necessary component of a positive customer experience.
A fully-integrated support portal
To enhance the support experience for customers, 8x8 has launched a fully-integrated support portal on our multi-channel communication platform, 8x8 Connect. This is the first support portal of its kind to allow users to easily access support articles, FAQs, and guides with zero redirects. Users can also raise support tickets, view and track ticket history, or reply to a ticket conversation with attachments—all without leaving the 8x8 Connect platform. This ensures that customers can contact customer support or access the knowledge base seamlessly without disrupting their current workflows.
Let's take a closer look at the 8x8 Connect support portal.
Customers can access support articles, raise a ticket, and view ticket history directly on the 8x8 Connect platform.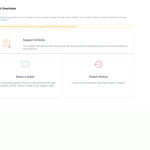 8x8's extensive knowledge base has been integrated into the platform, so customers can conveniently search for self-help articles, FAQs, and step-by-step guides. Customers can also submit a support ticket directly from the 8x8 Connect platform and a customer service agent will reach out.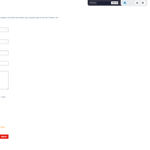 To check on the status of support tickets, customers can view their ticket history.