8x8 Ranked by Infonetics Research as a Top Five VoIP/Unified Communications Provider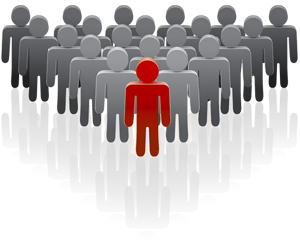 We're proud to report that for the fourth consecutive year, 8x8 has been named as one of the top five hosted business VoIP and unified communications (UC) service providers in North America by Infonetics Research.
Infonetics Research just published its annual North America Business VoIP Service Leadership Scorecard. The report identifies service providers currently leading the hosted VoIP/UC and IP connectivity markets and those best positioned to succeed long-term. The rankings were based on criteria such as installed base of lines or seats, financial stability, market strategy, service capabilities and support options.
With our customer base of over 27,000 businesses, 8x8 has created a blueprint for the successful adoption of its cloud services by organizations of all types and sizes ranging from small and mid-size businesses to distributed enterprises to government agencies. 8x8 is committed to making every customer's transition to the cloud a positive, business-altering event that reaps significant rewards on an immediate and long-term basis. We achieve this by developing and delivering the industry's most innovative and affordable cloud-based solutions and by assuring the highest levels of reliability, quality of service and customer satisfaction.
We're very pleased to again be listed as one of the leading hosted VoIP providers in North America by Infonetics Research. Read their press release for excerpts from the full report.