How Business Analytics Can Improve Customer Experience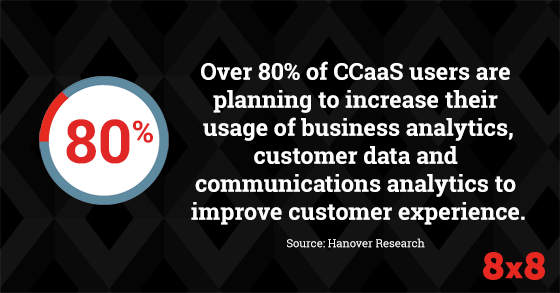 How Business Analytics Can Improve Customer Experience
According to a recent survey conducted by 8x8 and Hanover Research, over 80% of CCaaS users are planning to increase their use of business analytics, customer data and communications analytics to improve customer experience. As companies increase the amount of data they handle, however, it's critical that they have a way to access all of the information in one place. Customer data does not become actionable unless it is presented in a coherent, understandable form.

If the goal is to provide a better customer experience, integrating all of the company's data, coming from multiple business applications, is essential. Company employees need a way to access this data whenever needed. Those employees may or may not be located in a traditional contact center—any person from inside your organization who interacts with customers needs the ability to access customer history and analytics.

The survey also found that 70% of companies are planning to use data to improve employee training and knowledge, with the end goal of creating better-prepared team members who can provide a better customer experience. Customers often base their opinion of a company on a single interaction, with one employee, so ensuring consistency in each employee's ability to answer questions and resolve issues is essential.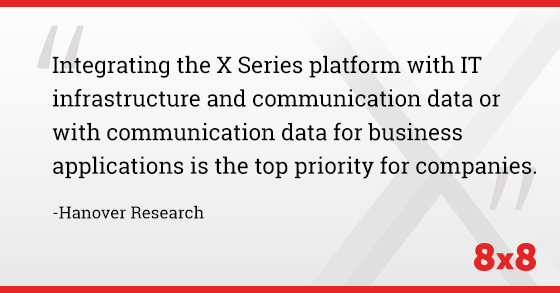 Communications & CRM Data
Whether your business is using data primarily for training, for better customer experiences or to identify new business opportunities, getting the full picture is essential. Communications data gives you insights into what customers are asking about or having problems with, but that data is incomplete if you don't understand the customer's purchasing history. Integrating your communications data with CRM data as well as other business tool data gives you the fullest picture possible. The more relevant information you have available, the more likely you are to make a good business decision—whether it is an employee armed with the full customer context who is able to resolve an issue on the first call or an executive planning business strategy based on an analysis of sales and communications data.
CRM Integration with 8x8
8x8 offers out-of-the-box integration with many common CRMs, as well as APIs that allow integration with other business applications. This makes actionable business insights accessible even to smaller companies who don't have the IT resources to create custom integrations.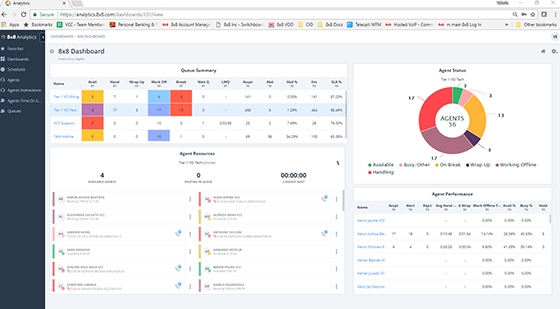 8x8 offers the only cloud-based, combined unified communications and contact center solution. 8x8 gives companies the ability to see all of the business analytics through a single interface as well as to access a complete customer history instantly when a customer calls. This insight makes it possible to connect customers to the right expert, to identify trends in individual customer histories as well as in the entire customer base and ultimately to make better business decisions.