Healthcare Manufacturer Steps Up to Cloud Communications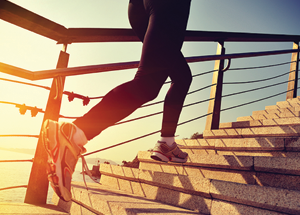 What happens when a healthcare manufacturer in business for 65 years realizes its aging on-premises phone system cannot handle the modern communications and collaboration required to do business at the speed of customer expectations? And what if the said legacy PBX system was also too costly to manage and operate after adding in the cost of voice and data services?
As one of the world's leading manufacturers of custom-made functional orthotics and other therapeutic products, this healthcare company was highly dependent on its phone system, both internally—connecting remote workers, shop floor employees and headquarters-based staff—and for communicating with customers. Unfortunately, the company's diverse applications and multiple telephony systems were creating complexity and user confusion, making communications difficult and slowing down business.
The healthcare manufacturer decided to replace its existing on-premises system and move to the cloud to improve customer experience, and simplify communications and collaboration across offices, employees, partners and customers.
The result of this shift was unprecedented uptime, and the seamless connectivity for its globally-dispersed workforce. In addition to the company's productivity gains, thanks to built-in messaging, faxing and full web, audio and video meeting functionality, remote employees could work from anywhere at anytime. The unified cloud communications system seamlessly connects satellite campuses with headquarters and manufacturing facilities, offering the entire company—including remote workers—the ability to easily communicate and collaborate to increase productivity and enhance customer engagement. In addition, the company sees a significant monthly savings compared to it legacy system.
Is your business faced with similar communications issues with your legacy on-premises PBX system? Learn firsthand from an IT professional about his experience moving his company from an on-premises phone system to a unified communications and collaboration solution in the cloud in the webinar: Unleash the Power of Cloud Communications.