Your Guide to PBX Phone Systems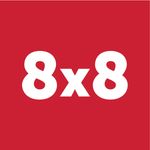 To be successful, small businesses look for ways to eliminate communication bottlenecks that slow them down. Whether you're trying to facilitate cross-office communication or making outgoing calls, it's essential to have the most helpful tools at your fingertips. PBX phone systems have been used for decades by businesses of all sizes to streamline communication — and they're continuing to evolve. But what is a PBX phone system, and how does it work? Find the answers you need here.
What is a PBX phone system?
A private branch exchange (or PBX phone system) is a private telephone network used at a business to connect employees to others within the company and to the outside world. A PBX phone system also provides a range of other features, such as voicemail, call recording, transfers, call queues, interactive voice menus, and more. While there are several types of PBX systems for small businesses that work in different ways, each of them seeks to simplify and streamline communications.
Understanding the benefits
There are a number of ways that PBX phone systems can help your small business. Let's take a deeper look at some of the most helpful benefits.
Call center operation
If you're managing a sales team, PBX phones can handle incoming and outgoing calls. They're also great at handling large call volumes.
Simple transfers
Simple and reliable transfers mean having the ability to route calls to different departments without dropping the connection. PBX phones allow you to complete both warm and cold calls reliably.
Customizable greetings
Record a personalized message or choose the right song for callers to hear each time they connect to a specific line.
Cross-office calls
Let employees talk to each other via your PBX system. This eliminates the need to juggle multiple phone systems at once, letting your system handle all of your routing needs.
Types of PBX phone systems
PBX phones have evolved greatly over the years. Here are the three most commonly used systems in small businesses today:
Analog
Analog systems are the most basic option, using copper wires to handle calls between phones and fax machines. Since they stem from technology that predates the internet, these systems are not capable of many modern features, such as high-definition calls or voicemail-to-email conversion.
On-Premise IP
The most common type of PBX system in use today, On-Premise IP systems use broadband internet to deliver calls. This lets them incorporate many of the more advanced features that analog systems cannot, including app integration and call-queueing. Similar to analog systems, On-Premise IP PBX hardware is stored at your business location and connects directly to your local network.
Cloud-based phone systems
Cloud-based, or hosted, PBX systems are among the fastest-growing types of PBX phones today. The main difference between these and other systems is that they don't require bulky on-site hardware. Instead, they connect your phone lines through an off-site online server instead. This offers a number of benefits to small business owners, including fewer maintenance costs, less downtime, and no software updates.
Looking to get started setting up your own PBX system for small business use? Get in touch with us at 8x8 today, and we'll guide you through the process.
---