Embracing the Permanent Trend of Working Remotely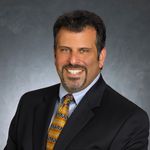 Alain Mowad
March 18, 2020
As the spread of COVID-19 continues, countries around the world are taking more stringent measures to limit exposure and drastically reduce the spread of the virus. With the World Health Organization recently declaring the virus a pandemic, more extreme shelter in place measures are being quickly implemented at the local, state and national levels here in the United States and around the world. Phrases such as flattening the curve and social distancing are becoming part of the popular vernacular.
The impact of these measures is being felt across the board, from school and local business closures to senior living facilities going into lockdown to many businesses telling employees to work from home until the ordinance is lifted. The latter has had a significant and sudden impact on many businesses that are not accustomed to supporting remote working or that may not have implemented it on this scale.
It is unclear how long this pandemic will last and how long employees who normally work from an office will be asked to continue working remotely. But one would be mistaken to think that when this does all blow over, so will working remotely. The reality is that the workforce has been gradually trending towards a remote working model. Recent events have only accelerated this trend, and there is no indication that this will change and, frankly, no reason why it should change. In the past 20 years alone, remote working or telecommuting as it is commonly referred to has increased threefold.
Consider the super commute, a term used for a one-way commute to work that is 90 minutes or longer. That's a minimum of 3 hours to get to and from work on a given day, and that doesn't account for unexpected traffic delays such as accidents or construction closures. Super commutes are becoming much more common in regions such as the Bay Area where people are relocating farther away from their place of work due to the high cost of housing. Many super commuters resort to public transportation to avoid the hassles of traffic, but public transportation options in many areas suffer from underfunding and a lack of adequate service.
In cities where public transportation is common and accessible, many cities such as London are imposing congestion taxes on residents who choose to drive their vehicles into the city versus taking public transportation, which many are now complaining is overcrowded and oftentimes not punctual. Infrastructure projects in the billions of dollars are being planned and implemented to support the increased demand, but is it enough? As the saying goes, they stopped making land a while ago. As the population in and around urban areas continues to grow, it is growing at a pace that is increasingly becoming impossible to address transportation infrastructure alone.
A commute of 3 hours a day can take a terrible toll on an employee's health and productivity, both physically and mentally, leading many employees to leave seeking work elsewhere where they have more flexibility to work remotely or at least can deal with a less stressful commute.
Remote working options help alleviate this problem altogether. It eliminates the stress associated with long commutes and allows employees to use that time more productively for work. Working remotely also provides employees with more flexibility to take time to cater to their health as well as the increasing demands of a family with parents working full time. Ultimately, this leads to better employee productivity, satisfaction and ultimately retention.
Finding and retaining talent comes at a significant cost to companies, so making sure those employees remain engaged is key. But restricting talent searches to areas in and around physical offices can also be limiting. With the globalization of commerce and the increasing mobility and changing demographics of the workforce, companies need to become far more flexible with remote working options. Flexibility when it comes to sourcing and retaining talent is no longer a perk, it's a requirement for many companies looking to hire good employees of all ages, in all demographics and that are geographically dispersed.
For many companies, the sudden changes brought about by the response to the COVID-19 outbreak has posed serious challenges to their infrastructure, which may not be equipped to handle a larger number of remote workers. This is especially true of companies that rely on premise-based systems for their IT infrastructure and communications needs. Even those companies that have chosen a hosted solution (essentially a premise-based solution hosted and managed by a provider) are running into similar challenges.
Comprehensive cloud-based communications solutions alleviate these issues and allow companies to quickly respond to the needs of both their on-site employees as well as their remote employees, allowing them to work from anywhere. In times such as these where a sudden shift towards remote working is required, cloud-based collaboration solutions such as 8x8 Video Meetings can respond to the shift effortlessly. The service is free and easy to set up and use.
But even in normal times, where employees require the flexibility to work remotely and avoid lengthy and frustrating commutes, or where employees may permanently work out of a remote office several time zones away, the ability to collaborate through messaging, calling and meeting in a way that virtually connects them all together and allows them to work productively together is key to recruiting and maintaining a modern workforce and ensuring a healthy and productive work environment.
The trend toward remote working doesn't end here. In fact, it only gets more prominent from here. All companies need to be ready to handle both on-site as well as remote employees in what is becoming an increasingly virtual workforce. It is the only way they will be able to recruit and maintain the best talent and the only way to continue to allow them to ensure business continuity and growth under increasingly demanding circumstances, many of which can be sudden and disruptive. With the right cloud-based communications solution in place, disruptions and growth challenges become a thing of the past.
---