CRM Article on Acquisition of Contactual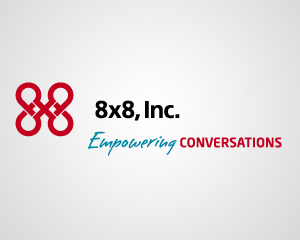 Here is a CRM article on this week's 8x8 acquisition.
I spoke with Dmitry late yesterday.  -Bryan
8x8 Acquires Cloud Call Center Provider Contactual The all-stock transaction, worth approximately 6.5 million, allows the company to bring the only major component of its business that was outsourced in-house. By Dmitry Sheynin – Posted Sep 16, 2011
---
IP telephony provider 8x8 Inc. announced this week the acquisition of Contactual Inc., a developer of virtual call center solutions. The all-stock transaction, worth approximately 6.5 million shares of unregistered 8x8 common stock, allows the company to bring the only major component of its business that was outsourced in-house.
The deal, which already closed, is aimed at strengthening the company's market position as it competes against cloud-based communications firms like ShoreTel and Mitel. It will enable a deeper level of integration between 8x8's existing suite of services and Contactual's remote customer service technology, which 8x8 has been reselling since 2007.
"For us, the call center piece became a necessary component," says Bryan Martin, chairman and CEO of 8x8. "It started to become a little awkward that we didn't own the software. We've talked on and off over the years about doing this and I just think the time was kind of ripe for both sides. There was a decent asking price and we were able to afford the asking price."
The acquisition will allow 8x8 to produce a light version of Contactual's software that strips out some enterprise-level functionality so smaller customers can take advantage of the core offerings at a more attractive price point. Martin said this will appeal to businesses such as debt-restructuring companies, insurance agents and small mortgage brokers. In addition, the deal will also eliminate the need for separate bills and logins for the two services.
"We already account for 10 percent of [Contactual's] revenue," Martin says.  "Every one of those customers bought Contactual with 8x8. For the 90 percent that did not buy from 8x8, they got a separate bill for their telephony. We'll be able to migrate that telephony traffic to 8x8 so those customers will get a single bill. Eventually, it will also be integrated into a single interface."
Inasmuch as it is a response to growing demand from 8x8's small customer base, the deal also is reflective of the fact that Contactual's telephony clients are typically much larger, often buying hundreds of lines at a time.  And 8x8 wants in on the big business.
"We have a big initiative now to sign larger customers," Martin says, characterizing 8x8's strategy for the future as "an organic plan to grow the company through acquisition."
Contactual is 8x8's third acquisition since May 2010, having previously purchased Central Host Inc., a company specializing in managed hosting services and Zerigo, a provider of virtual private servers, managed DNS services, and monitoring tools. But the Contactual deal is much larger. While Central Host and Zerigo generated a combined $1.25 million in revenue at the time of purchase, Contactual had $8.3 million in revenue last year.
"We expect the full year income for 8x8 to be accretive with this deal," Martin says. "It adds something we needed anyway and if we execute well, it should be a great deal for 8x8 shareholders. [Contactual] obviously has a working business. The only question is really, can we grow it faster?"
No major product-line changes are planned for Contactual, and all employees there have been offered jobs at 8x8. As for existing Contactual customers, Martin sees no downside.
"Contactual's been acquired by a large company with no debt and a solid balance sheet," he says. "[Using a small provider,] you never know when you're going to get that phone call saying, 'we're out of money…'"