8x8 Managed Hosting Update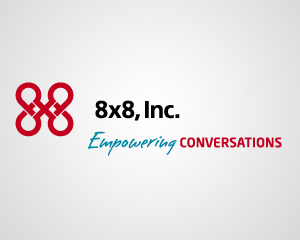 8x8, Inc. (Nasdaq: EGHT) is committed to providing a hosting environment to businesses of all sizes with the same high availability and performance features as those developed by managed services organizations for Fortune 500 clients. To ensure we meet and exceed these goals, 8x8 recently acquired Central Host. The combined resources of 8x8 and Central Host have created an outstanding team with over ten years of experience managing IT infrastructures for Fortune 50 financial institutions and designing high availability solutions from technology providers such as Sun, EMC, IBM, Cisco, Oracle, and Microsoft.
Our goal is to provide a service level that is currently unparalleled in the hosting industry using a modern content switching architecture, open source infrastructure, and solid business planning. Our experts work with you to design and recommend the best hosting solution for your business situation.
Benefits
Better Value. Get better quality equipment and software for a lower monthly price than leading hosting providers.
Consultative Approach. We consult with you to recommend what combination of equipment and services will best meet your needs.
Committed Support. 20 minute response time to critical issues 24x7x365
Simplicity. Going with one provider for your hosting and business communications services means one less vendor to deal with.
Experience. Our team has years of experience in providing highly reliable hosting solutions.
No long term contracts. We're earning your business every day. If you're not happy, all we ask is 30 days notice.
Virtualization Expertise
Need Virtualization that works with guaranteed performance and reliability?  Let 8x8 provide the virtual cloud server expertise your business requires.  We are virtual machine application experts, servicing more than 23,000 business/enterprise voice customers on virtualized server technologies since 2004.
Track Record
Customers such as Doostang, Wealthfront, EMeter, Majestic Realty Co, and Simplefeed, Inc. depend on our hosting services to support customer-facing applications everyday. From startups to e-commerce firms, to established marquee news and entertainment websites, 8x8 can provide you a hosting infrastructure that scales to meet the demands of your business. In addition, 8x8 has over 20 years experience delivering cloud-based communications solutions such as business VoIP phone service.
Multiple Facilities
8x8 operates managed servers at multiple data center locations in two major metropolitan areas: Silicon Valley and New York. Geographically diverse hosting solutions can be provided across multiple data centers to keep your site up in the event of a large scale failure.
Performance-Optimized Network
At each facility we utilize multiple Internet transit providers. This includes the following Tier 1 carriers:
Level(3)
Global Crossing
Cogent Communications
Our network has a performance-optimized blend of over 300,000 routes of paid transit. We examine reachability to Internet service providers across the globe and bias our routing to send traffic through the best available path. This results in a network infrastructure that provides low latency and high speed content downloads to broadband users worldwide.
In addition to our paid transit, we use over 34,000 routes of direct peering. We receive peer routes from a variety of content delivery network (CDN) providers such as Limelight and Akamai as well as large Asia Pacific carriers such as Singtel, China Unicom and Bharti Airtel Limited.
Reliable Power
All of our equipment is attached to large scale uninterruptible power sources to maintain system availability during a power disaster. Automatic transfer switches transparently move loads from grid power to diesel generators keeping our network and servers online during power failures. At all times, power is fed through a battery-based UPS system to ensure continuity during a transfer event,as well transient filtering and surge suppression for equipment longevity.
Plan Flexibility
You can add on dedicated network infrastructure components to any of our hosting solutions without signing long-term contracts. To our managed hosting dedicated server packages you can add firewalls, load balancers, or additional storage and bandwidth as your business needs develop without a long enterprise sales cycle. Dedicated network infrastructure components can be added to your account in zero downtime fashion and can be integrated into existing live infrastructure using proven and careful migration techniques.
Out-of-Band Server Management
All of our managed dedicated servers are attached to a management network allowing access to the device in the event it becomes unreachable from the Internet. These systems facilities are exposed to our customers via our billing portal. These out-of-band services include:
Remote Serial Console Access for out-of-band administrative server access
Remote Reboot Control via APC MasterSwitch Control Panel
Remote OS Re-installation via Managed PXE boot server
IPMI based Serial-Over-LAN and KVM/IP services
Expert System Management
Our team of experienced systems administrators are extremely well-versed in both Linux & Windows. At a minimum, all our managed server offerings include full system monitoring and proactive response to critical issues. Basic monitoring services include:
24 x 7 Monitoring including ping and SSH reachability; RAID controller status; disk, CPU and memory resource utilization
System Performance Graphs for all network interfaces and CPU/Memory/Disk utilization
A Real-time Dashboard providing sortable list of all our monitoring data providing customers with transparency to see exactly what our network operations center (NOC) is seeing
Industry-Leading Service and Support SLA
8x8 offers one of the highest degrees of customer support available in our market. Our standard support service level agreement (SLA) provides customers with extremely responsive support staff.
One hour guaranteed response times to helpdesk requests outside of normal business hours
20 minute response times to network down emergencies and priority requests 24 x 7 x 365
What Our Customers Say…
"We got better servers and more bandwidth at a significantly cheaper price than any other leading provider. Their customer service is great. As an example, they helped us get PCI compliant within 3 days when it usually takes weeks! Plus the support team is very proactive so we don't have to be reactive."
J. Xie
Doostang