8x8 Makes Its Debut at VMworld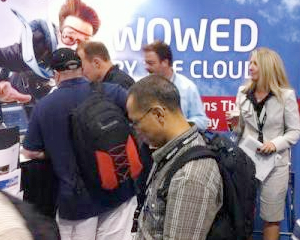 This week, 8x8 made its first appearance at VMworld, a global conference where IT professionals and business decision-makers gather to learn how to leverage virtualization and the cloud to deliver transformative business results. 8x8 participated as an exhibitor, presenting its cloud computing and communications solutions including cloud servers, managed servers and managed DNS service. 8x8 also offers hosted Vblock infrastructure to enable organizations to reap the benefits of this robust platform without any capital investment.
At the event, 8x8 announced it was selected by City of Garden Grove to provide cloud-based disaster recovery services.