8x8 ContactNow – A New Intelligent & Easy to Use Contact Center Solution for Teams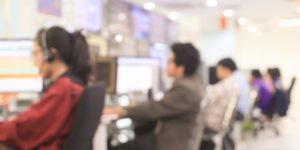 Cloud technology is rapidly becoming the fundamental building block for a seamless customer experience. But the cloud isn't just a single concept, it's a variety of different individual elements from Sofware as a Service (SaaS) to Platform as a Service ( PaaS), from public to private. They are as distinct and different from one another as the opportunities for companies to use them. It is from this concept that 8x8 ContactNow's ethos was derived and since then evolved from there. At first our cloud contact centre software; ContactNow was introduced to third party vendors for its dialling capabilities. Since then there has been no looking back. 8x8 ContactNow has been developed with the mindset that we want to give customers not only flexible capabilities and functionality but also the power to make instant changes at their fingertips in real time.
8x8 ContactNow was developed in the UK with a vision to provide businesses of all sizes access to enterprise grade contact centre technology without the associated lead times and price tag. The emphasis was on simplicity and the ability to self-serve, removing dependency on IT Managers and Support Teams.
In any business the main focus is to continue to boost productivity; and ultimately there is no progression without productivity. No matter your place in the work hierarchy everyone has goals and tasks they need to achieve. With that in mind ContactNow derives from the fact that we wanted to create, produce and execute a product that allows everyone from agents to managers the opportunity to achieve their goals and tasks. ContactNow is a seamlessly flexible cloud contact centre solution that allows all to achieve productivity, offering the ability to spot trends, react quickly and make changes – and all this can be done instantly in real time.
On top of ContactNow being flexible and having endless functionalities that enable users to take back control, it's cost effective. We are proud to deliver a pay as you go system that is completely flexible so it suits every budget and every business' needs from startups to international corporations. We value our customers and we believe that no matter the size of the business or the budget; customers deserve to have achievements and be able to see the results with the use of our product. We've built ContactNow so customers can grow their contact centres at the same rate as their business, with pricing that they are comfortable with. ContactNow puts the power in the hands of our customers.
The core technology for ContactNow came from 8x8's acquisition of DXI  in 2015 and has given us  the ability to develop ContactNow further.  We shared a clear vision and saw a gap in the market to provide a communication tool that caters to the needs of informal contact centres and gives them the chance to develop their business without any long term risks or high costs.
8x8 ContactNow is a feature-rich, self service contact centre that guides each user to spot trends and react instantly to them anytime, anywhere. I am proud to share that 8x8 is bringing the innovative capabilities of ContactNow to the U.S. market with availability in April 2017.  
To learn more about the benefits of 8x8 ContactNow as well as the 8x8 Communications Cloud, visit the 8x8 Booth #1819 at Enterprise Connect in Orlando, Florida, at the Gaylord Palms Resort & Conference Center, March 27-30, 2017.