8x8 Acquires Zerigo for Cloud Servers/Services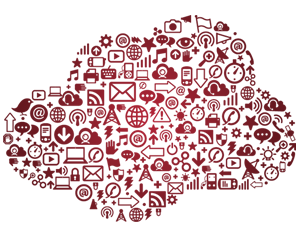 Today, 8x8 announced the acquisition of cloud hosting provider Zerigo, Inc. Zerigo sells Virtual Private Servers on a subscription basis (either by the month or by the hour), Domain Name System (DNS) services, and "Watchdog" monitoring services that are used to monitor the servers and DNS services, and notify the subscriber proactively of any issues. In addition to native IPv6 connectivity, Zerigo solutions support 32- and 64-bit versions of popular operating systems with RAID-10 storage and self-service server provisioning, upgrades and rebuilds in real time.
Zerigo's software technologies will greatly enhance the capabilities of 8x8's cloud hosting services by providing real-time provisioning and elasticity of our compute services. In addition to existing relationships with customers such as Salesforce.com subsidiary Heroku, the leading Ruby platform as a service (PaaS), the Zerigo acquisition provides 8x8 with expanded cloud computing capabilities than, along with our cloud communications services, are designed to help businesses lower their infrastructure costs and management requirements while improving performance and flexibility.
We will be exhibiting our cloud communications and hosting services, including the Zerigo technologies, this week at Structure 2011, GigaOM's flagship conference on Cloud Computing and Internet Infrastructure, on June 22 and 23, 2011 at the Mission Bay Conference Center in San Francisco, California. We hope to see you there!