8x8 Accelerates Innovation with Its 150th Awarded Patent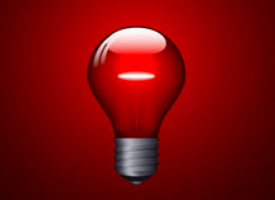 At the start of every new year, people make resolutions, such as "lose weight", "get healthier" or "be more productive," but then have difficulty sticking to them after the initial enthusiasm wears off. The secret I found to turning personal and business resolutions into reality is having clarity of purpose, a plan and the persistence to follow through with it.
At 8x8, our purpose is helping companies become obsessed about their customers by accelerating innovation to radically empower them so they can create value through exceptional employee and customer experiences. We believe that the ability for employees to communicate effectively inside and outside a company directly translates into positive experiences for customers of that company. Achieving this purpose centers around our technology platform and innovations, which is the foundation for the services and tools that allow companies to communicate, collaborate, engage, and analyze data from every real-time interaction across the organization, globally, in a seamless, easy-to-manage solution.
I'm really proud to share that 8x8's ongoing innovation continues to be recognized as we recently increased the total number of patents awarded to 8x8 from 144 to 150 overall as of our Fiscal Year 2018 third quarter, ending December 31, 2017. The six newest 8x8 patents issued by the U.S. Patent and Trademark Office (USPTO), are:
The overriding philosophy driving all 8x8 innovation efforts is that amazing customer experiences are born out of great employee experiences. In fact, we believe that every employee is engaged in customer experience (CX) wherever they are in the organization. Our ever-growing patent portfolio proves we are walking the walk to meet our ongoing resolution to deliver technology, services and tools that help companies to work quickly, seamlessly and effectively to meet customer needs.
Learn why 8x8 is industry recognized for its ongoing innovation by downloading the 2017 Gartner Magic Quadrant for Unified Communications as a Service, Worldwide, in which 8x8 was named a Leader for the sixth year in a row.