5 IT Visionaries Win 8x8 Cloud Unified Communications Awards at Enterprise Connect
Last night at a red-carpet reception at Enterprise Connect 2014 in Orlando, 8x8 recognized five cutting-edge IT innovators for their visionary adoption of cloud-based unified communications in their businesses.
We selected the best of these technology innovators from our customer base, one for each year from 2009 through 2013. Honored were Bob Hughes, Global CIO at McLarens; Ron Godine, IT Director for TMW Systems; Craig Henne, CTO of Infinisource; Neal Alberda, Global IT Director for Replicon; and Tim McQuillen, Chief Knowledge Officer of Rubicon Project.
Winners are Living Proof That Cloud Unified Communications Help Enterprises Thrive
"These executives have chosen what many still consider a bold path down the communications highway," 8x8 CEO Vik Verma said as he passed out the winners' 'Cloud Com' trophies.
"They're living proof that cloud communications solutions, like those 8x8 has been delivering since 2004, are successfully being put to work by thriving enterprises to help businesses realize their vision and goals," Verma said.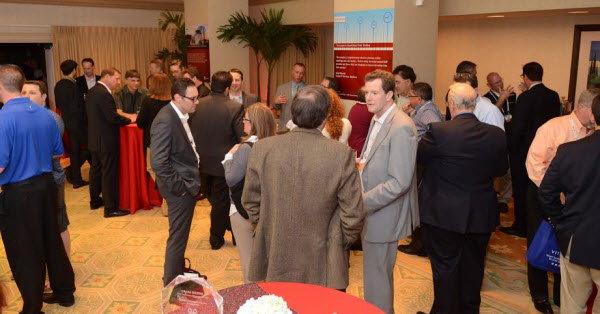 Smart CIOs Are Increasingly Picking Cloud-based Unified Communications
Brent Kelly, Principal Analyst at KelCor, Inc., also spoke at the event, explaining how CIOs of midsize and large enterprises are increasingly adopting cloud-based communications solutions, or Communications as a Service (CaaS), as a replacement for traditional on-premises systems such as PBXs.
"Communications as a service is emerging as an answer to the pain organizations experience trying to keep up with rapid changes in both technology and capability in the unified communications and collaboration space," says Kelly.
8x8 salutes these forward-looking IT pioneers for spearheading the adoption of cloud communications technology that will grow with them well into the future.