2019 Gartner UCaaS Magic Quadrant: 8x8 is the Longest Standing Leader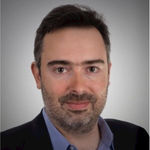 Fabio Ramos
August 02, 2019
The 2019 Gartner Magic Quadrant for Unified Communications as a Service, Worldwide report provides a comprehensive view of the top companies in unified communications. It's viewed by IT leaders as an important tool in understanding the enterprise communications market and is often leveraged by organizations in their communications technology purchasing decisions. In this latest report, 8x8 is named a leader for the eighth time in a row - the longest of any Unified Communications as a Service (UCaaS) leader today. While it's an honor for 8x8 to be named a leader, such an accomplishment does not happen by mistake. In this post, we highlight our strengths as a unified communications leader and how they enable us to be a company on which our customers can rely.
Enterprise-grade unified communications around the globe
According to the 2019 Gartner UCaaS Magic Quadrant, 8x8 has broad geographic UCaaS delivery capabilities across mature and developing markets and can meet the location requirements of many multinational organizations. This means that 8x8 is well-suited for multisite organizations with dispersed geographic footprints looking to achieve operational efficiency improvements.
We support users in over 150+ countries across 6 continents, provide full dialing plans in 30+ countries, including unlimited minutes to up to 47 countries. Our global support team provides true follow-the-sun coverage through 8 global support centers across the Americas, EMEA and APAC in 14 different languages. In addition to our global footprint, with the acquisition of Wavecell, we are expanding and strengthening our presence in the fast-growing APAC region.
Trustworthy voice quality and reliable service
8x8 continues to innovate enterprise communications with its array of productivity solutions, including high-quality voice calls. 8x8 users enjoy an unparalleled audio quality experience even over sub-optimal network conditions. But, don't just take our word for it. Customer references interviewed for the 2019 Gartner UCaaS Magic Quadrant rated 8x8 highly for voice quality and service reliability which supports our years of innovation in this space with patented innovations like geo-based call routing supported by big data and machine learning components.
Customers expect a high level of voice quality when selecting a cloud-based enterprise communications system. Often these customers are migrating from a legacy Private Branch Exchange or other on-premises systems to a cloud communications service. As more workers connect to more networks in more places than ever before, it has become critically important to utilize a cloud communications provider that invests in optimizing the quality of service for real-time communications. This not only requires proprietary technologies, but also a deep understanding of the quality impairments that can affect users across different soft clients and connections (Ethernet from the office, consumer broadband and Wi-Fi, mobile networks using 3G/4G LTE, as well as, public networks).
A high-quality voice offering is mission-critical for today's enterprise and is often an area of concern when moving to the cloud. With 8x8, businesses can rest assured knowing that they'll have a superior voice experience that will drive customer satisfaction and employee productivity.
Integrated unified communications and contact center capability
Gartner reported that 8x8 customers value having a combined unified communication and contact center platform in the cloud. This integrated platform delivers benefits such as operational efficiencies, more insightful analytics such as full customer journey analytics and revenue acceleration. One system of engagement means one cloud communications platform for business phone, team messaging, meetings and contact center with a single administrative interface, integrations with other enterprise apps, common APIs and real-time performance insights across Voice, Video and Contact Center. A single communications platform also enhances IT governance with unified data and user policies for security and compliance requirements.
The benefits and business value of an integrated UCaaS and Contact Center as a Service platform include the following:
Mix and match specific use cases. Knowledge workers, support desks, remote workers, contact center agents and supervisors are all connected in a single cloud-based enterprise communications solution. This makes subject matter experts accessible with one click, allowing the full company to contribute to answering customer and prospect requests.
Gain better insights from complete interaction journey analytics. With multiple point cloud solutions, it is not possible to track metrics such as revenue conversions across a customer's interactions, which might include a transfer from a contact center to a retail store phone. With one cloud system of engagement, it's possible to track metrics and conversion rates across any mode of communication, because it is all part of one set of data in one system of intelligence.
Productivity increases when everything is readily accessible. This leads to revenue growth acceleration. Unified management can occur across users in different sites and functions, data policies, security and compliance requirements. Additionally, fewer clicks are required to move between modes of communication, and full context can be served up with every live interaction, allowing Sales to close deals faster and Support to delight customers and upsell.
The unified communications and contact center needs of your business should be supported by a leader in the space who's enterprise-grade, loved by customers and has a vision of a single, integrated platform. As the longest-running vendor in the Gartner UCaaS Magic Quadrant, 8x8 is able to take your business to the next level. Contact us today to learn how.
---