Easily collaborate from anywhere on any device using the most integrated video and audio conferencing with HD quality and instant screen sharing
Watch the video to hear more from Ted
Customers Love Us
---
"There are key meetings that are happening leveraging the 8x8 Meetings platform"
– Ted Palmer, Manager of IT Infrastructure at Barnhardt Manufacturing
---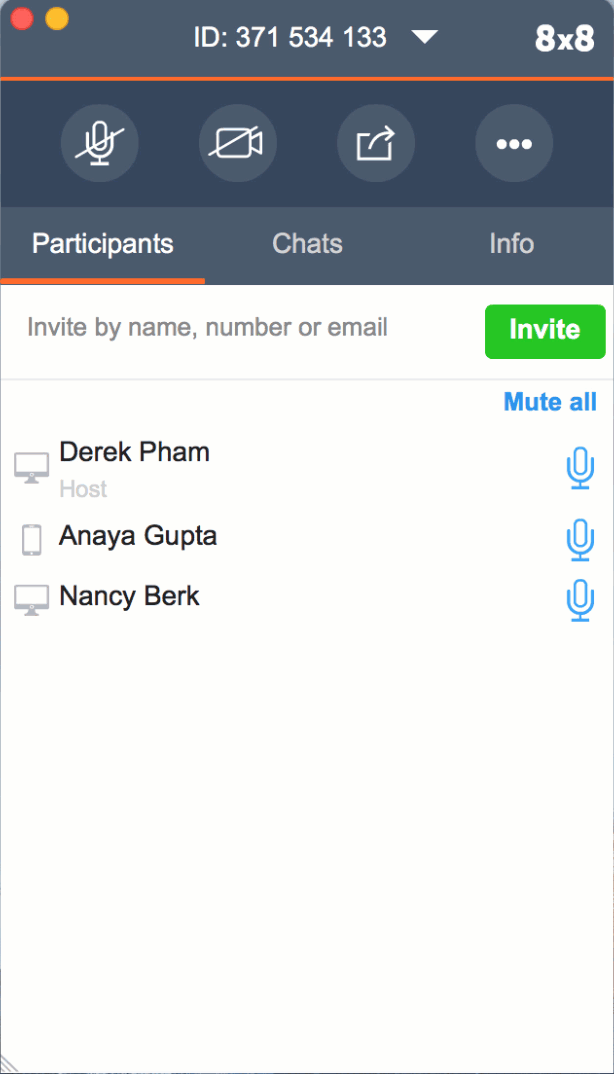 Consolidate multiple apps for video conferencing, team messaging, and telephony into one
Instead of asking your employees to download 3 or more apps, they now only need one – no more swiveling their chair between multiple applications! With this level of integration, it takes just one click to move from call to chat to video conferencing while maintaining content and context along the way. This level of consolidation also means only one application to administer and configure for IT. Now they can focus on higher-impact work with the time savings.
One click to move from call to chat to video conferencing
Shared presence across meetings, phone, and chat
Centralized administration and configuration
24x7x365 follow-the-sun support
Out-of-the-box or configurable onboarding
Connect people across offices, internally and externally
Bring people together to collaborate no matter where they're located. 8x8 integrates with your calendar system so you can schedule a meeting with just one click. Share your screen instantly to get everyone on the same page. Record the meeting to reference later or to send to those who couldn't make it.
Instant screen sharing with up to 100 participants
Integrated scheduling with your calendar through extensions and plugins
Record your meetings for future reference or for sending out to attendees
Add co-hosts to meetings
Team and private chat options available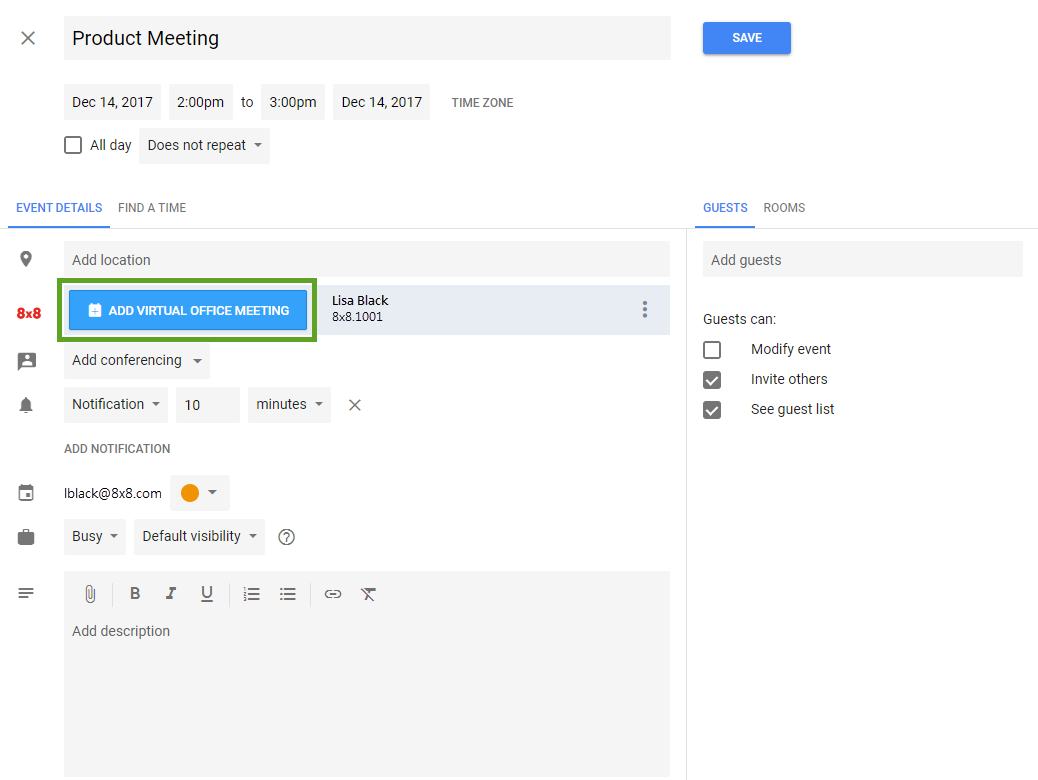 Deliver reliable, crystal clear video and audio conferencing quality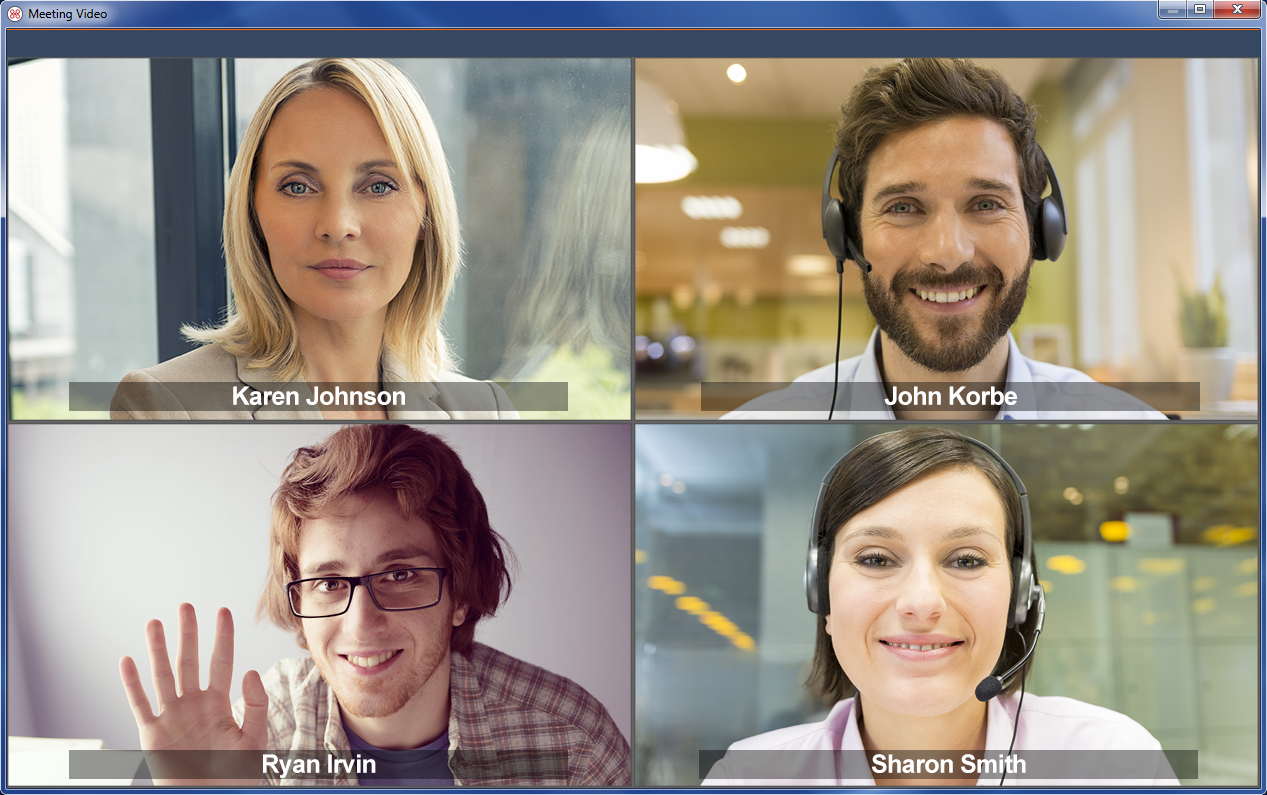 Web conferencing is enhanced through HD quality video and voice for up to 100 participants. Rest assured the quality will be ever-present due to our patented technology. Additionally, all your data is protected by the highest levels of security and compliance.
HD video and HD audio quality
Hold meetings with up to 100 participants in multiple locations globally
Mute all or specific participants
Engineered for industry-leading reliability and uptime
Top-of-the-line security and compliance, such as FISMA and ISO 27001
Support for screen sharing across multiple windows and monitors
Easily video conference from any device to make interactions seem as if you're there in person
It's almost like you're there in person, even when you can't be. It just takes one click to join or start a meeting from your computer, iPad, iPhone, Android, or a conference room phone. Attendees don't even need an app to join.
One click to start or join meetings on any device, anytime, anywhere
Join via app, mobile, online browser, or conference room
Includes call your number and call-in features to quickly join the meeting
Dial-in number options for 145 countries or toll-free numbers
Join without downloading an app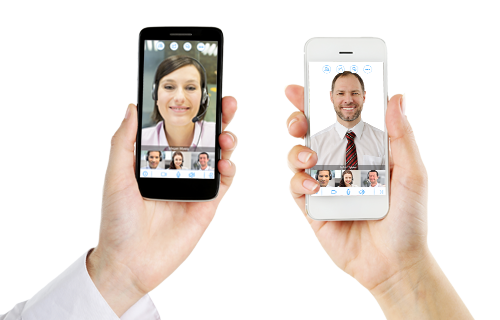 Video is in our DNA. It's even in our name!
The name '8x8' refers to the basic building block of video compression (8 pixels by 8 pixels), of which we were a pioneer. We've carried this technology leadership forward into communications using our 160+ patents to provide one communications platform that is tried and true, so you can stop wasting time and start meeting – productively. Communications. Transformed.
See 8x8 Meetings In Action in a 1 Minute Video
Contact a Specialist
Call 1-877-291-9279 or fill out the form below and an 8x8 Business Specialist will be in touch.