8x8 Virtual Office Integration with Microsoft Teams
Integrating 8x8's patented cloud-based telephony solution provides your Teams experience with superior quality-of-service and guaranteed service level agreements for voice and video communications.
You've chosen Teams and now it's time to select the best voice solution to go with it.
Key Features:
Highest MOS test scores and 99.99% SLA
8X Gartner Magic Quadrant Leader for Unified Communications as a Service
Patented technology guarantees global quality of service and availability
Highest levels of certified security (NIST 800-53)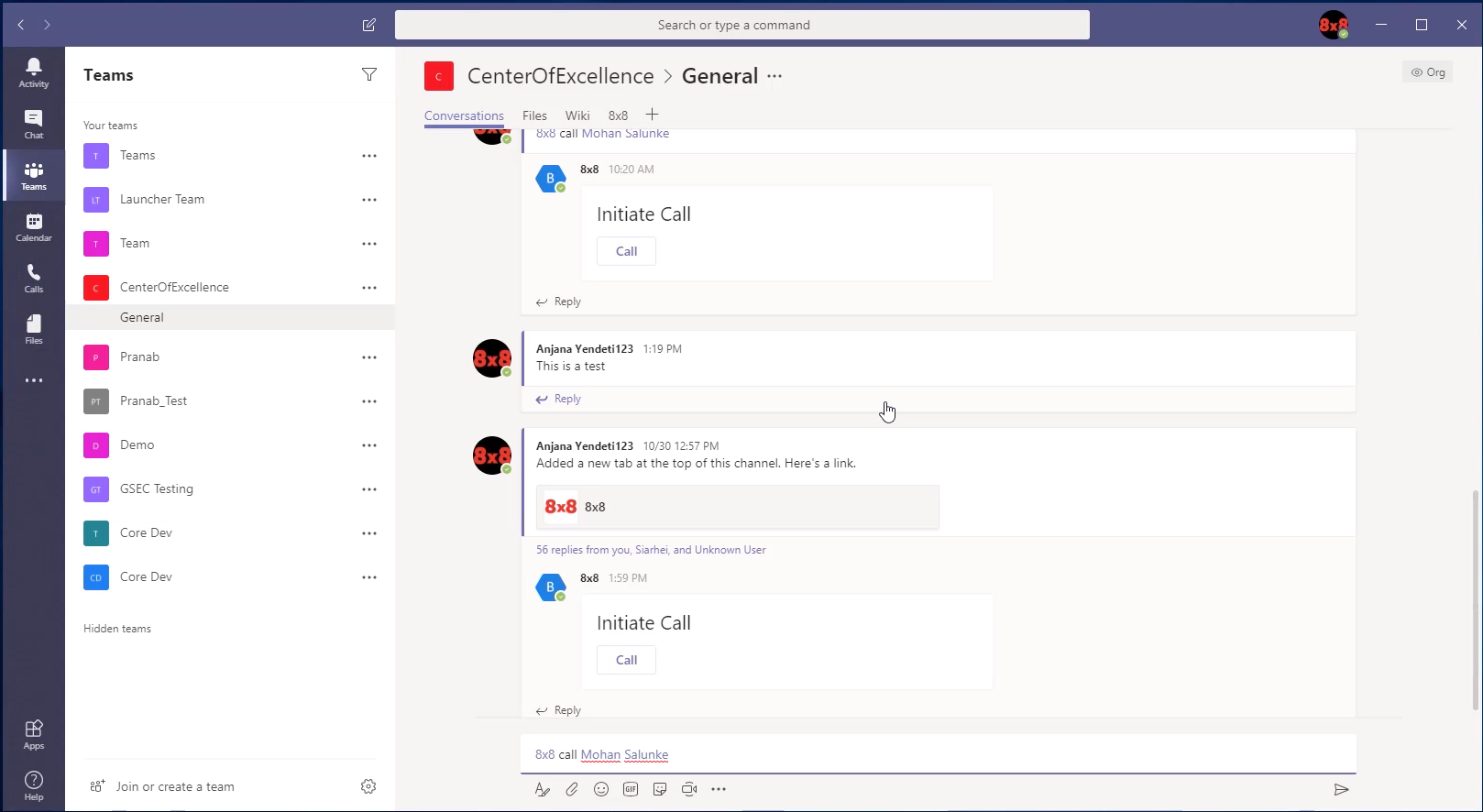 Open Platform
Natively integrated contact center

Open API's with out-of-the-box integrations with CRMs, service, support and productivity applications.
8x8 also supports enterprise-grade deployment with Microsoft Outlook, Skype-For-Business and Microsoft Dynamics 365.
8x8 provides WebRTC support, allowing client-less, world-class telephony to virtually any environment. Not locked into any stack.
The 8x8 integration with Microsoft Teams can support:
Client experience
Embedded WebRTC experience
Browser experience
Deliver guaranteed call quality and reliability and the power of one platform within your Microsoft environment using 8x8.