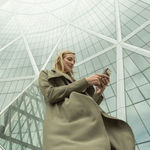 Security is our top priority
We know that security is important to customers. We take the responsibility to ensure that the 8x8 Communication APIs platform is absolutely secure, private and reliable, so customers can have a peace of mind.
8x8's Security Organization
Compliance Programs
At 8x8, we take the lead in the cloud-based communications industry for security across a company's entire enterprise.