Reduce contact center transaction costs by 75% with Virtual Agents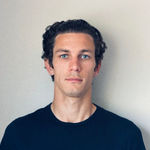 The changing face of customer experience
The customer service industry has seen a dramatic transformation in the last decade and there is no sign of this slowing down. The next major shift is towards self-service, with Gartner predicting that over the next two years, 85% of customer service interactions will begin with self-service. And even today, 98% of people prefer not to speak with a person directly during a customer service interaction. These data points highlight a key opportunity contact centers face today and Virtual Agents offer a way to facilitate this change in customers' expectations.
What is a Virtual Agent?
A virtual agent is similar in concept to the most common virtual personal assistants like Alexa and Siri, which we have welcomed into our homes. However, virtual agents focus on customer service interactions and are designed to provide customers an automated way to complete tasks like appointment setting, reserving a product in-store, or changing your airline seat, without the need to speak to a human contact center agent.
The reality of Virtual Agent ROI
Generating a meaningful return on investment when deploying a virtual agent solution varies from company to company. Depending on the goal of implementing a virtual agent, ROI success criteria will change. However, the main measurable return and benefits falling into two categories:
1. Increased Agent engagement and reduced handle time
Agent turnover in contact centers is still the leading issue for contact center executives, with some contact centers reporting up to 50% turnover. A leading contributor to this number is agent happiness. Virtual agents provide contact centers with an alternative way to handle repetitive underlying transactions such as password resets, appointment setting, or product lookups. By deflecting these transactions away from the agent, they have more time to focus on complex customer problems, which offer real value to the organization and provide a positive impact on the company's NPS score.
In addition to this, many contact center interactions require the agent to relay large amounts of text, complex URLs or processes; this not only becomes a repetitive and tedious task for agents but uses up valuable minutes that can be used to help other customers.
2. Cost savings through the reduction of the repetitive customer-facing business process
While human agents offer considerable benefits in personalized interactions, utilizing them to manage repetitive basic transactions can be very expensive. The cost associated to enabling a human agent can vary widely depending on location, but for example in Atlanta, the city in the US with the most contact center agents, the average hourly salary is $14.28 before benefits, technology or office space and agents are typically on the phone for 4-5 hours per workday. These expenses calculate to an average of $1.15 per minute that an agent is on the phone with a customer. Such high per-minute costs emphasize the need for human agents to be using this time to deal with complex customer issues and build meaningful relationships.
I've provided a simple cost comparison between a human agent and a virtual agent for a typical basic transaction.
Simple cost example:
The following comparison is based on the ongoing cost of a Virtual Agent vs. a Human Agent.
A US-based contact center agent costs approximately $1.15 per minute; they are on the phone.
Virtual agent cost per minute is as low as $0.27
A typical appointment setting phone call may last 3 minutes, including the time it takes the agent to welcome the caller, ask the reason for calling and check for available appointment times. This means every time an appointment is set; it costs your contact center $3.45.
In comparison, the same call flow with a virtual agent would cost just $0.81. A massive 75.4% reduction in cost per transaction.
So what's the problem?
The benefits are apparent, so why doesn't every contact center on the planet have several efficient virtual agents managing all of their basic transactions? The simple answer, deployment of a successful virtual agent, has been costly and complicated.
Historically, a project for deploying a virtual agent would involve many stakeholders, including technology partners, consultants, and internal employees. Every aspect of the virtual agent would be reviewed and would include months of testing lines of unique code. The projects could last upwards of 12 months, resulting in a big deployment bill. In addition, customers would have very little control or opportunity to iterate once live, which leads to customer frustration and a poor self-service experience.
This type of deployment has made it almost impossible for the average 50 - 500 agent contact center to deploy. And why virtual agents have typically been reserved for large enterprises, banks, and insurance companies.
When a virtual agent is working well, it offers substantial financial and operational benefits. However, when companies get the deployment wrong, the negative impact on a customer's reputation and NPS score can far outweigh any potential benefit, making it a delicate balance between offering customers value and potentially losing them to a competitor.
"60% of customers have left a company after just one bad customer service experience." -Gartner
The 8x8 difference
The newly enhanced 8x8 AI-based Virtual Agent provides our customers with the most accessible and affordable way to realize the benefit of a virtual agent.
We want to ensure that our customers have the choice to deploy industry-leading technology, and their growth plans are not limited by expensive or challenging to implement solutions.
To achieve this, we are doing two things.
1. Make Virtual Agents accessible.
We have created seven pre-packaged virtual agents workflows, including appointment setting, product lookup, and caller verification, drastically reducing the number of stakeholders required to deploy.
We have also simplified the way customers buy. Many virtual agent providers require a detailed analysis of call traffic or an understanding of maximum concurrent calls throughout the month. This can cause ongoing costs to become a barrier to entry for many contact centers, especially when they experience seasonality.
8x8 Virtual Agent packages are interaction-based; therefore, customers can buy a set number of monthly interactions and add more as required, with no limit on when they are used, which workflow a customer navigates, or the amount of concurrent calls.
2. Show real ROI, delivered quickly.
Providing customers with thoroughly tested virtual agent workflows reduces the number of customizations and test cycles required: the result, a fully deployed virtual agent in a number of weeks, rather than months. Only small customizations are typically required, for example, welcome messages, and data source connection. Providing our customers with a virtual agent in this way ensures deployment of an industry-leading, reliable solution without the cost of large consultancy and professional services contracts.
We hope to lower the barrier-to-entry to ensure every contact center has the option to realize the benefit of a well-designed virtual agent.
For more information on 8x8 Virtual Agent visit - https://www.8x8.com/products/contact-center/virtual-agent
---