Polycom Names 8x8 Partner of the Year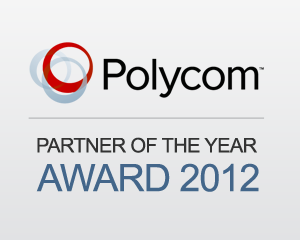 We're honored to receive the North American Service Provider of the Year award from Polycom.
Both Polycom and 8x8 are deeply committed to outstanding service innovation and quality, so I was proud to step up on the stage with the 8x8 team to receive the award last week in Vancouver at the annual TEAM Polycom 2013 sales and partner conference.
We've been working with Polycom for a number of years now, collaborating closely with them to ensure that their endpoint devices and our business VoIP phone service work together to deliver an unparalleled user experience. By naming 8x8 the North American Service Provider of the Year and singling us out from over 7,000 partners, Polycom is recognizing 8x8 for the quality of our hosted VoIP and unified communications solutions and our commitment to service excellence.
8x8's year-over-year business revenues increased 22 percent over the same period last year, and our high customer satisfaction rating and referrals are evidence that our approach is paying off.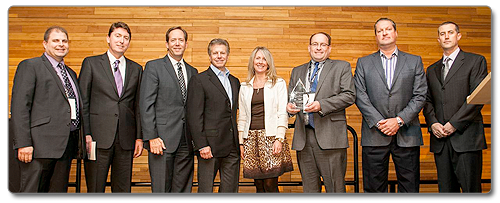 We are proud to be named one of Polycom's key partners for 2012 and look forward to continuing to push the envelope in the development and provisioning of industry-leading unified communications solutions.