Handling Call Center Nightmares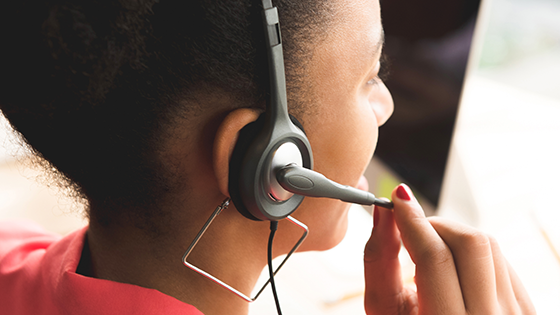 Working in call centers is stressful, for both agents and managers. Customers often call companies when they are upset and can take out that anger on agents. Managers have to juggle competing priorities as well as manage agents effectively. Using the right technology can help call center agents and managers get better control over their environments and make it possible to reduce call center stress while providing better service to customers—even those who call to complain.
Your Agents' Pain is Your Pain
Here are a few of your agent's daily nightmares—and how you can turn them around. 
"I don't know": Probably the number one complaint from reps is getting questions for which they are not prepared to answer. With the increase in advanced interactive voice response (IVR) and artificial intelligence (AI) capabilities, often easy calls can be handled without a live agent. Agents get the hard stuff. To support them, the system needs to supply more information and make it available in an easy-to-access format. Reps need access to customer histories, either through CRM databases or through company files, as automatic pop-ups when a customer calls with details of the caller's past experiences. You need to make sure your agent desktop has embedded access to company knowledge bases as well.
Difficulty finding expertise. Reps need easy access to subject matter experts who can support them when needed. Your reps know their first job is to keep the customer happy, but can be pressed to balance first contact resolution with keeping their average call handle time within expected timeframes. They might need others' expertise to deliver on both metrics. As the manager, it's up to you to make sure the support team is able to connect and collaborate with experts throughout the company. 
Customer journey analysis: When a customer finally reaches your team, do you know the path they took to get there? Are you aware of the steps they had to take to find their way through the filters that often shield customers from reaching the contact center? If the journey is convoluted or disjointed, the customer arrives not ready for help but ready to complain. You need to make sure your system allows agents to see the path the caller took to reach the call center, so the agent can offer appropriate responses. 
Training and coaching the reps wherever they live: Distributed call centers are fairly typical in today's 24-hour world. Customers are looking for answers at all times of day, and companies take advantage of global time differences to make sure they have round-the-clock contact center coverage. But if your staff is distributed, how do you make sure they all get the training and coaching they need? A global, cloud-based system will allow you to develop the training scripts and videos and make them available regardless of rep locations. The proper system has tools that allow supervisors to review each rep's interactions, understand problems they might have, where there might be confusion and just generally offer them appropriate coaching on how to better serve customers—which has the benefit of increasing agent satisfaction, too. 
Analytics: The right information can help you sleep soundly. If you have analytics set up, you'll know your agents are well-trained and can handle any call successfully. Analytics means information is available for you to build reports summarizing what agents are seeing, what responses are successful, what attitudes need adjusting and where the system might need help. As a supervisor, you should be able to easily access the data available to evaluate your system in real time and make decisions to improve your customers' experience. You don't have to wonder how well the team is doing, because you have the hard data to tell you what's working and what needs improvement. Analytics should be available in real time as well, so you can make real-time adjustments to your contact center to make your team more responsive to customer needs. 
Agent retention: Agent churn is a major problem for every contact center supervisor. Agents leave for many reasons, but one common reason is that they don't feel like management is supporting them. Unlike some causes of turnover, that's something that you, as a supervisor, can control. Giving agents visibility into each caller's history, encouraging collaboration between agents and subject matter experts and providing coaching creates the kind of supportive environment that makes agents want to stay. 
Sleep Soundly With CCaaS & 8x8 Contact Center
Contact center reps are responsible for making sure customers get the answers and care they need, as quickly as possible. They are among the most important people in your organization when it comes to providing a good customer experience. If your reps are frustrated, burned-out and over-stressed, it will be hard for them to provide the exceptional customer experiences needed to stay competitive in the modern business world. 
As a contact center supervisor, your job is to keep your agents happy and help them do their job. 8x8 Contact Center gives you and your reps access to the tools and analytics to keep employees and customers engaged and happy—and help you sleep well at night, knowing your team has the knowledge and tools needed to deliver great experiences. 
Call 1-866-879-8647 or fill out an online form to request a no-obligation quote from an 8x8 product specialist.