The Current Tech Boom Really Is Different This Time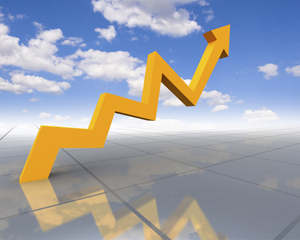 Tech has been on a tear for more than a year now, with the NASDAQ hitting twelve-year highs. Does this mean that we're headed for a 2001-style crash?  8x8 CEO Bryan Martin doesn't think so. He was made president of 8x8 in late 2000 just before the crash, and faced either reinventing the company or shutting it down and turning out the lights. So he knows a bubble when he sees one.
This time is different, he reasons in this article on PandoDaily. Investors are smarter, technology is more integrated with business, and entrepreneurs are offering business models that are a lot more mature and likely to work than, "Hey, I have an idea – let's sell dog food on the Internet!"
Read the full article in PandoDaily: Tech's second boom: What's different this time?