8x8 and AT&T Enter a Long-Distance Relationship!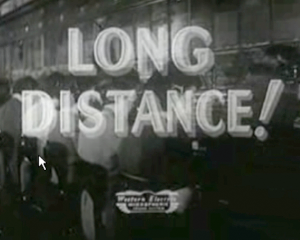 If you've ever made an international call, chances are you were probably surprised when your phone bill arrived. A call across the pond isn't cheap (even for a short chat!), and people who do business internationally or have friends and family abroad can expect to pay plenty to keep in touch.
A new app released this week by 8x8 and AT&T is looking to change that.
AT&T Call International is a free mobile VoIP app that provides international long-distance calling at low, competitive rates. The app not only allows AT&T smartphone customers to make low-cost calls from the US to international numbers, but also lets users abroad receive the same rates using the app over WIFI.
Using AT&T Call International is simple. Once the app is downloaded, users create an AT&T Call International account. From there, customers can make calls through the app by either dialing directly or accessing their existing contacts list. Users can make unlimited calls with no recurring charges or hidden fees. All calls are billed to the customer's credit card.
AT&T Call International is already generating buzz… read what "Apple Insider" had to say about the app here.
8x8 sees this new venture with AT&T as a win-win. Not only does it enable 8x8 to extend the features and benefits of its VoIP offerings to the mobile environment, but customers across the globe will also benefit with a low-cost alternative when making international calls.
So if you've got international business to conduct or just want to catch up with family and friends abroad, quit worrying about how much the call will cost you! Instead, download the AT&T Call International app and start saving money!
The AT&T Call International app is available for iPhone, Android and Blackberry devices.