8x8 to Acquire Fuze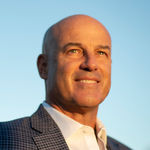 Dave Sipes
December 01, 2021
Today, we announced our intent to acquire Fuze, a leader in cloud-based communications for the enterprise.
Now is the time to extend our leadership by accelerating our ability to innovate, broadening our enterprise customer base, increasing our operational scale, and expanding our global presence.
The migration to cloud-based communications and engagement is accelerating as organizations worldwide shift to hybrid work models, creating a multi-billion dollar market opportunity. With only 15% penetration of cloud solutions today, the opportunity is massive and customer preference is for an integrated UC and CC solution. In a recent Hanover Research survey, 87% of IT leaders at forward-looking organizations said that integrated UC and CC is the future of business communications. Recent Metrigy research shows organizations see 56% lower TCO when calls, meetings, messaging, and contact center are integrated on a single cloud platform, as compared to a multi-vendor strategy.
8x8 established an early lead in integrated cloud communications with our eXperience Communications as a Service (XCaaS)™ platform, and as the only Gartner UCaaS Magic Quadrant Leader also recognized in the CCaaS MQ, we are proud to be defining the future of cloud communications.
With roughly 300 enterprise customers and over 400,000 total paid business users, Fuze increases our global scale and accelerates our ability to deliver innovation to enterprises looking for unified communications and contact center solutions. With this transaction, we simultaneously expand our installed base of enterprise customers and create a multi-year opportunity to address a broader set of communications requirements for these organizations.
When I joined the company a year ago, we sharpened our focus and outlined our strategy to advance our XCaaS platform with increased investment in contact center functionality. Acquiring Fuze will further accelerate XCaaS innovation and development. The Fuze development teams share a common SaaS and cloud communications DNA which will enable us to become one productive team as soon as the transaction closes. We look forward to welcoming our soon-to-be-new colleagues to the team.
To 8x8 and Fuze customers:
Together, 8x8 and Fuze will deliver significant value to the customers of both companies. Consistent with our customer-first culture, we are committed to supporting Fuze's customers on the Fuze platform and we will offer the best of both platforms to all customers. Our XCaaS platform allows customers to realize the benefits of integrated cloud communications with increased flexibility, improved customer experiences, and lower total cost of ownership. For those Fuze customers that want the full benefit of XCaaS, we intend to offer a seamless upgrade to 8x8 XCaaS. With this transaction, we simultaneously accelerate our ability to innovate and extend our differentiated platform and create a clear and compelling solution for Fuze customers.
To 8x8 and Fuze partners:
This commitment to all customers' current and future needs also gives 8x8 and Fuze channel partners confidence that their customers' investments—and therefore their customer relationships—are protected, with the promise of future innovation to meet evolving customer needs. And it creates significant new revenue opportunities with an expanded solution portfolio and complementary partner-led value-added services.
In summary, cloud communications has never been more relevant and we are proud to be shaping the future of communications at such a critical time for all organizations as they navigate what is now a lasting hybrid workplace. With our differentiated XCaaS vision, accelerated innovation, and increased scale, we will enhance our competitive position today and build the foundation for continued momentum in the years ahead.
To all 8x8 and Fuze customers, partners, and employees, I extend our commitment to your success as we drive innovation, value, and growth together.
Welcome to 8x8, Fuze!
---