16 UCaaS Influencers You Need to Follow in 2022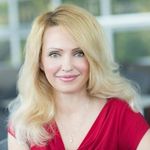 Tricia Morris
December 28, 2021
Since the start of the decade, we've done a collective 180° when it comes to where, when, and how we work. In a recent LinkedIn poll of approximately 800 workers, 41% of respondents said they want to work remote permanently and just 4% said they'd prefer to go back to a fully in-office workplace. And get this: 82% of workers in a related survey said they'd be absolutely fine with working for a company that has no physical office.
Remote and hybrid work acceptance (and the growing demand for it) has changed the way we communicate and collaborate. Cloud communications has become the next strategic asset, and with it, Unified Communications as a Service (UCaaS) technology.
To stay in the know about cloud communications in 2022, we've curated a list of industry analysts and subject matter experts with more than 2,000 followers on Twitter who frequently tweet about Unified Communications as a Service using the hashtag #UCaaS. Listed here in alphabetical order, we've included links to their Twitter profiles if you'd like to give one or many a follow to keep a pulse on the evolution of unified communications.
Want more 2022 business communications insights from influencers and subject matter experts? Get the 2022 Business Communications Trends Report today.
---