Christian Brothers Services invests in a cloud-first future with 8x8
Christian Brothers Services is a nonprofit organization that administers cooperative programs in the areas of health, retirement, property/casualty, technology, school management and consulting services to Church organizations.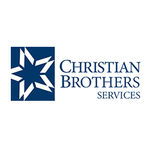 "8x8 is not just a vendor, but a long-term partner. It's really an investment in our future."
John Desmond, Operations Manager, Christian Brothers Services