8x8 Virtual Office for Salesforce
Communicate, personalize, and analyze — all within Salesforce.
One Platform for Both Salesforce and Business Communications
Virtual Office for Salesforce enhances your team's effectiveness by creating one system of engagement within Salesforce. The quick-to-deploy integration provides your team with the ability to make, take, and transfer calls within Salesforce, delivering a frictionless experience in every engagement. The features enable increased responsiveness and less admin with more selling, plus faster ROI for CRM.
Check out Virtual Office for Salesforce on AppExchange

Unparalleled Analytics
Virtual Office analytics gives you actionable insights into the sales process, improving enterprise decision making. Managers can confidently analyze all call activity and use filters based on the context of the call to get answers to questions such as "How long are customers waiting on hold?" or "Are we staffing to meet demand?" Virtual Office analytics offers these features so that you can view and manage the performance better:
Track calls from any device, including mobile
Categorize call activity and talk time
Enrich Salesforce account and contact data with detailed call reporting data
Use visualizations to review call history and pipeline progression
Learn more about Virtual Office Analytics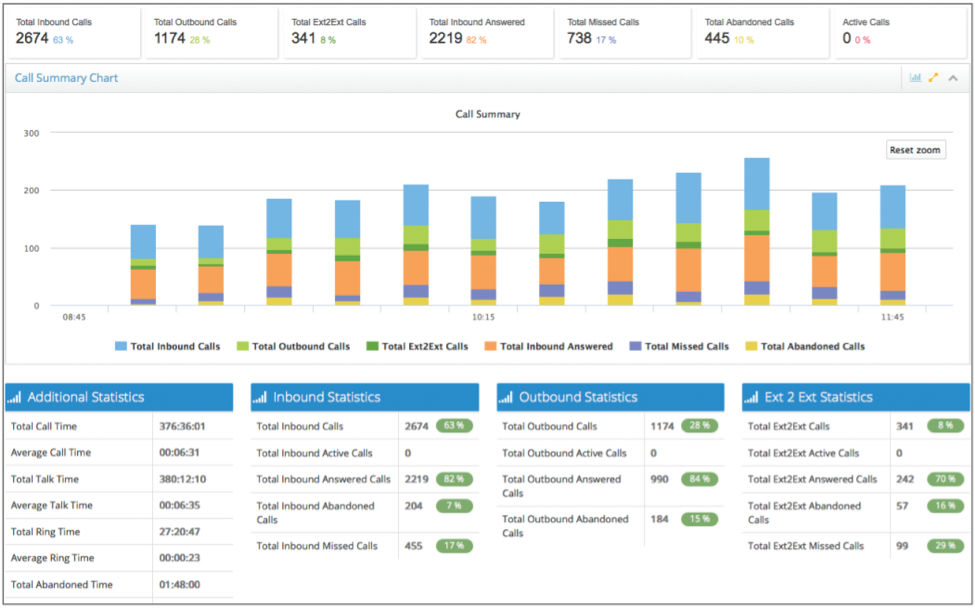 Improve Communication Workflow and Collaboration
The Virtual Office for Salesforce frees your IT team from unnecessary workloads and offers the enhanced communication experience to the user. As the primary communications application, the Virtual Office Communications Panel for Salesforce enables the user to:
Assign call notes to an Account, Contact, Lead, or Opportunity at any time
Create follow-ups during or after a call
Auto-log any received call and record conversations
View presence, and start a chat or warm transfer
Monitor conversations and whisper coaching tips
Search Salesforce for records and associated call notes
Review "unworked" calls that need logging
Personalize Every Moment of Engagement
The integration of Virtual Office within Salesforce offers you and your team the ability to sync up communications and customer relationship management easily into a single platform. With Virtual Office for Salesforce, you can:
Click to dial within Salesforce
Receive screen pops of customer details
Quickly log calls and notes to Salesforce Accounts, Contacts, and Opportunities
Create tasks and log previous calls
See presence and chat and make transfers