How to Benchmark Hospital Call Center Performance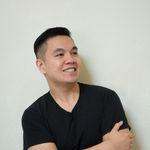 Kevin V. Nguyen
March 26, 2019
What is a hospital call center?
A hospital call center allows you to quickly respond to patient requests proactively and connect them to the right care. In one stroke, you can minimize the need for putting patients on hold entirely and free your administrative staff from the burden of answering calls - freeing them up for other tasks. However, while promoting customer satisfaction you need to ensure that the call center has protocols to protect patient information.
A hospital call center can either be integrated into the hospital or completely outsourced to a third-party provider. The key, no matter which direction you take, is proper training on protocols and customer service.
What are the benefits of a hospital call center provider?
Your Hospital call center will be the first point of contact with a new patient, and an ongoing source of information over the long-term. A call center provider helps to elevate the level of service your hospital can provide by being this first point of contact.
Let's look at the benefits of using a hospital call center:
Improved Patient Satisfaction:

With legacy systems, your patients are put on hold for long periods of time and may have to go through a cumbersome automated phone system before being connected to an actual human. Many patients actually abandon the call if they're put on hold for too long. With a hospital call center, patients are connected to a dedicated and knowledgeable service representative right away. Agents have the power of integrated cloud data solutions and are able to access ongoing customer data for personalized support.

Improved Overall Patient Engagement:

While it's important to offer a stellar phone experience, it is crucial to improve patients' overall engagement by offering well-crafted digital experiences in the form of multichannel support such as email, SMS, mobile app or portal. Using these different channels, patients can look at consumer reviews for providers, search for providers based on cost and location, schedule appointments, and pay their bills. They could also receive personalized messages and after-care instructions from their doctor.

Improved Patient Management Process:

Hospital administrative staff often need to accomplish tasks like a post-discharge follow-up, reminders for upcoming appointments, satisfaction surveys and even deliver patient care guidelines. With a call center, they can better manage these different tasks using integrated hospital call center software.

Grow Hospital Referrals and ROI:

Satisfied and happy patients tend to refer other patients and improve the hospital's ROI. By using a hospital call center provider you'll be able to transform and improve your patient relationships resulting in happier patients, more referrals, and a more profitable organization across the board.
Key Metrics for Hospital Call Center Benchmarking
How can you tell if your hospital call center is indeed effective? Before you can gauge the effectiveness of your hospital call center, you need to define what you need to measure. What's important for acquiring and retaining patients? What's going to help improve care quality and patient experience? What's going to ultimately boost the bottom line for the hospital?
Here are some of the KPIs and key hospital call center benchmarks and why they're important:
Average abandonment rate:

13% of calls in the healthcare industry are disconnected before the caller is routed to an agent, and 67% of callers hang up the phone because they are frustrated at not being able to speak to a representative.

Average time in queue:

On average, callers spend 2.25 seconds waiting in the queue before they're connected to an agent. Among those who hang up, 75% do so because it takes too long to reach a live agent.

Average time to answer/average hold time:

It takes an average of 3.22 seconds for healthcare call center agents to answer inbound calls. Almost 60% of callers aren't willing to hold for more than a minute.

Service level:

Patients these days have high out-of-pocket expenditures and therefore demand high service levels of the healthcare industry. They expect a good patient experience, comparable to other consumer experiences, from the call center.
In addition, you can use methods such as surveys to determine what's most important for increasing patient satisfaction.
What are some hospital call center best practices?
Hospital call centers use the latest technology, monitoring, and training practices, to help create a stellar customer and patient support experience.
By implementing an efficient call center infrastructure, you can help your hospital achieve a competitive advantage in the marketplace. Here are some of the best practices you'll want to consider implementing:
Create and Implement Proper Training Protocols
A call center is only as good as the agents it employs. Beyond hiring high-quality agents, it's crucial to create and adhere to proper training protocols. This not only includes proper scripts and protocols for accessing and protecting patient information but also incorporates good call center etiquette. Remember, a good patient experience starts with the first phone call.
Monitor Agent Calls and Integrate Feedback
With included quality monitoring software, you can elevate call quality across the board by improving the call agents' skills and refining call protocols, resulting in high-quality customer experiences.
The right hospital call center software lets you track metrics like:
Time taken to answer and respond to a call
Patient abandonment rates
Average time spent on a call
Efficiency in call resolution
Overall call quality and customer satisfaction scores
Seamless Patient Experience
No matter who your patient is speaking with, whether it's someone in your office or a representative from the call center, the experience needs to feel the same. Hospital call centers need to maintain this seamlessness, even if they're an outsourced third-party. Agents need to be highly trained, have access to the latest training protocols and scripts and have a secure system behind them to effectively process sensitive patient data.
Speed and Efficiency
The speed and accuracy of your call center can either help or detract from your patient retention and acquisition rates. For that reason, every single call to your hospital counts. Any missed call that your organization receives can be translated into a lost patient.
Your call center needs to be prepared to handle spikes in call volume while providing relevant and accurate information to your patients. Proper data analysis helps determine when spikes are likely to happen, which allows enough call center agents to be ready on the phones.
Implementing hospital call center best practices helps elevate the level of care your hospital can provide. Utilizing a third-party provider can make compliance easier, decrease your overhead, and improve patient relationships across the board.
Integrate your Communications with Hospital Call Center Software
Hospitals can benefit from replacing legacy phone systems with a fully-integrated solution aimed at enabling collaboration, easing communication, and coordinating schedules. Cloud-based contact center solutions achieve these goals and also allow remote doctor-patient dialogue while providing a backbone for managing voice, email, web and chat interactions. While this solution aggregates communications and permits the secure exchange of information, it is also a useful tool for hospitals to ensure compliance and patient privacy.
It's critical that these solutions meet the regulations outlined in the Health Insurance Portability and Accountability Act (HIPAA), which has been increasingly enforced by auditors and regulators. HIPAA covers a host of controls to protect sensitive patient records.
8x8 is a HIPAA-compliant Business Associate, meaning we know the ins-and-outs of compliant phone systems and contact centers. Our compliance efforts translate to easing our customers' regulatory burdens with 8x8's solutions such as the Cloud Contact Center. Your patients can experience the benefits of increased access to information and easy communications about their health concerns, without worrying about their personal information getting in the wrong hands.
In addition to HIPAA compliance, you need to find a solution that's reliable and secure. With security as a priority, providers can be rest assured that our cloud-based communications and HCRM solutions are secure. 8x8 provides comprehensive protection against hackers and ransomware attacks.
When it comes to healthcare, 8x8 provides secure, reliable and compliant hospital call center solutions aimed at delivering the highest patient satisfaction rates. Call 1-844-485-7083 or fill ou