973 Area Code: What You Need to Know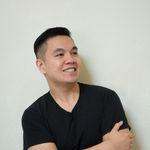 Kevin V. Nguyen
November 22, 2019
Newark is one of the oldest and most populous cities in New Jersey, US and the seat of Essex County. It is located at the mouth of the Passaic river and is one of the nation's major air, shipping, and rail hubs. Newark is the cultural center of the state, offering endless arts and entertainment options and is renowned as the most culturally affluent region in New Jersey.
Area code 973 serves a popular New Jersey region. Newark, New Jersey represents a diverse, densely populated region. Local growth has been strong in the area.
Businesses can sign up for a 973 area code phone number with 8x8's VoIP phone service even if your business is not located in northern New Jersey.
973 Area Code At a Glance
Many businesses will benefit from reaching northern New Jersey customers. Life sciences companies, advanced manufacturing and the financial services are all strong here. Nearly 10% of the state's employment comes from information technology jobs, signifying a robust IT sector.
As of 2018, 282,090 people live in Newark, New Jersey. Many of these residents also work in this area. New Jersey is one of the highest median household incomes in the US. Northern New Jersey customers have the financial means to support local businesses. For many industries, this makes the area a particularly appealing customer base.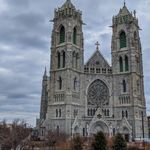 973 Area Code Location History
Newark has a long history. It's been an urban area since its beginnings as a township in 1693. This state is close to New York, and many businesses operate in both areas. This means some New York companies have a strong presence in New Jersey and in the Newark area.
Area code 973 was originally created as a long-term solution to a shortage of phone numbers in the 201 area code. However, the overlay 862 had to be added in 2001. 862 phone numbers are now issued in the same local area as 973 numbers, so 10-digit dialing is mandatory for local phone calls. All new phone numbers have 862 as an area code. Consequently, 973 phone numbers have become more desirable for businesses reaching established customers.
Today, if you want a 973 area code phone number, you may have to wait for a subscriber with legacy phone service to give up their subscription. Or you may have to buy the right to use a 973 area code phone number. Getting a VoIP subscription can also get you access to a 973 phone number.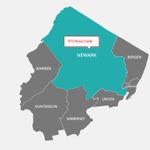 How to Call a 973 Area Code Phone Number
Here's how to make a phone call to a 973 area code phone number:
Dial 973, the area code.
Dial the 7-digit phone number.
Area Codes Near the Newark Area Code 973
Why Should I Get a 973 Area Code Phone Number For My Business?
The 973 area code serves the Newark area in New Jersey, USA. If you are a business, looking to break into the Newark market, it's crucial to have a local phone number that customers recognize and can call without paying for long-distance. A virtual phone number with a 973 area code will help you get your foot in the door.
8x8 Local Phone Number Benefits
With a local phone number, your business will offer customers a phone number that rings to an 8x8 extension, call queue, ring group or auto attendant. Gain flexibility by routing calls to any device you choose.
Take advantage of these 8x8 virtual number benefits:
Reduce costs for customers

: Your callers save on long-distance charges.

Craft a local image

: Be located anywhere but still appear local to the Newark area.

Follow marketing campaign results

: Using virtual extensions, you can determine where callers are. Use a unique extension for each referral source and track your performance.

Access high-quality communications:

Virtual numbers work just as well as other types of phone service, if not better.