972 Area Code: What You Need to Know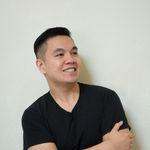 Kevin V. Nguyen
November 20, 2019
Dallas is the third largest city in the state of Texas and is known for its beautiful restaurant and shopping scene. Skyscrapers, such as the Bank of America Plaza and the Reunion Tower, dot the night skyline. The city is known for its cultural activities, including ballet, opera, musicals, and concerts.
The area code 972 serves Dallas and surrounding counties in the US state of Texas. 972 area code was created from area code 214. Dallas area code 972 originally covered the entire northeastern part of Texas. People living in Dallas and nearby areas use 214, 972 and 469 area code phone numbers.
Get 8x8's VoIP business phone solutions to expand your reach in Dallas and the surrounding areas. A phone number with a 972 area code will allow local customers to call your business without paying more.
972 Area Code At a Glance
Dallas headquarters is the largest number of publicly traded companies in the US. The city's economy depends on businesses across a range of industry verticals. These include telecom, manufacturing, oil and gas, high-tech and finance. Some of the largest employers in the city are AT&T, Texas Instruments and Jacobs Engineering.
Having a local phone number with area code 972 will give your business a local presence in Dallas. It is a city that remains the third most popular destination for business travel in the US. Make it easy for people living in Dallas and surrounding areas to contact your business.
Dallas Area Code 972 Location History
The 972 area code was first used in 1996. It was created from 214 area code. Both these codes were near exhaustion within a short time because of the growing number of users. Thus, area code 469 was introduced as an overlay plan. Today, all three codes cover the same area. To address continued subscriber growth, the Dallas area is projected to have a fourth area code by 2020.
Dallas residents and people in nearby areas that use 214, 469 and 972 area code phone numbers total over 7 million. If you need a local number for your business with these area codes, you will need a local account there. But with 8x8's VoIP service, you can easily register a local phone number, no matter where your location is.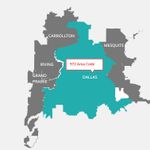 How to Call a 972 Area Code Phone Number
Here's how to make a phone call to a 972 area code phone number:
Dial 972, the area code.
Dial the 7-digit phone number.
Area Codes Near the 972 Area Code
Why Should I Get a 972 Area Code Phone Number For My Business?
The 972 area code serves the Dallas area in Texas, USA. If you are a business, looking to break into the Texas market, it's crucial to have a local phone number that customers recognize and can call without paying for long-distance. A virtual phone number with a 972 area code will help you get your foot in the door.
8x8 Local Phone Number Benefits
8x8's virtual number lets you establish a local presence regardless of your business location. Your customers and business partners in Dallas can reach out to you by making local instead of long-distance calls. Get a virtual phone number with your choice of area code. 8x8 offers virtual numbers for 50 countries including the US and Canada.
Here are some of the benefits of using a local phone number for Dallas, Texas:
Reduce phone bills

: Avoid expensive long-distance calls. Save more on your phone bills.

Show local presence

: Establish a local presence without setting up shop in Dallas. Your customers can call your business as if they were making a local call.

One number, many devices

: Use the same virtual number with the device of your choice including tablets, laptops, and mobile phones.

PBX features

: Get all the necessary business phone features. These can include 3-way calling, business SMS, an auto attendant and more.

Track call campaigns

: Use a dedicated virtual number for your marketing campaigns. Easily track the calls with detailed call logs and track each campaign's effectiveness.

No extra physical equipment

: Virtual numbers need no extra equipment. These numbers link to your existing mobile phone or landline easily.
Get