Welcome to the 8x8 team, Fuze.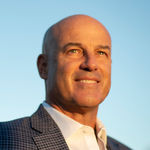 Dave Sipes
January 18, 2022
Welcome Fuze to the 8x8 Team.
I am thrilled to announce that Fuze is now officially part of 8x8.
This acquisition is positive news for customers, partners, and employees. It will accelerate our ability to innovate on our XCaaS™ platform, expand our enterprise base, and increase our global scale. Consistent with our Customer first culture, we are committed to supporting Fuze customers on the Fuze platform and we plan to offer the best of both platforms to all customers.
Our approach is grounded in a 5-point commitment to Fuze customers.
Support for the Fuze platform.
Enhance current Fuze deployment value with 8x8 Contact Center and Communication APIs.
Deliver on our commitment for customer choice and success.
Provide choice, including a no-cost upgrade path to the 8x8 XCaaS integrated platform.
Ongoing, open communications.
More information and frequently asked questions are available on our Fuze customer resource page.
Our combined talent, technology, and customer base will be instrumental in propelling our global growth. Here's to our bright future together.
Welcome to the team, Fuze!
Cheers,
Dave Sipes
8x8 Chief Executive Officer
---