Business SMS | Business Texting
Business SMS for Virtual Office allows you to send, receive and track text messages to your personal or customer contacts from your Virtual Office desktop and mobile applications.
Business SMS:  Send Text Messages from Your 8x8 Virtual Office Extension
Virtual Office Unlimited and Global plan extension users can send and receive text messages on their desktop computer or smart device using their Virtual Office desktop app or the 8x8 iOS or Android mobile app.
Send and receive up to 160-character messages to and from your 8x8 extension
Type and read messages directly from your desktop, laptop computer or mobile device
View message history
Included with U.S. 8x8 Unlimited and Global Plan extensions
See the SMS FAQ for details on how it works
Use Business SMS / Business Texting to:
Provide another channel of communication for your customers to interact with your business.
Remind your customers of upcoming appointments.
Update customers on changes to business hours and contact information.
Provide a post-sale "Thank You" message.
Send your customers links to FAQs to help them better understand your products, while reducing calls to your support center.
Notify customers and prospects of new product and feature releases.
Note: Messages sent to colleagues on your same phone system are sent as instant messages; messages sent outside the phone systems are sent as text / SMS messages.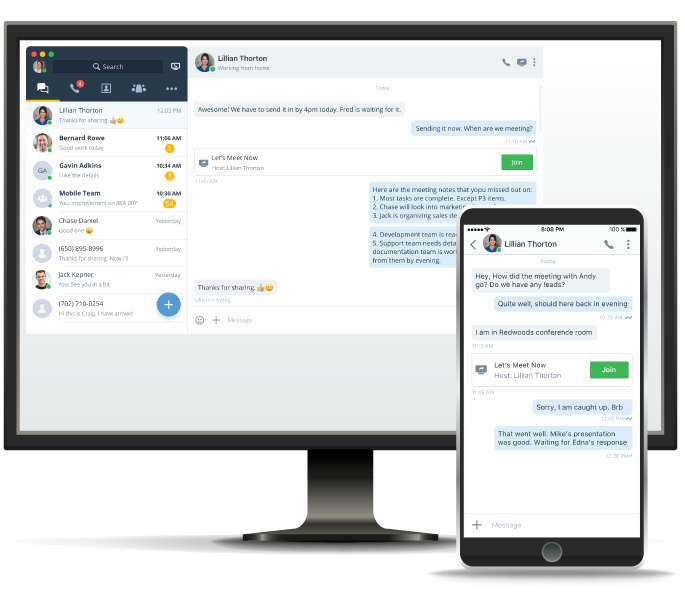 Additional Resources