Self-Paced Training: The New, Flexible Way to Get Your Partner Sales Certification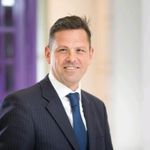 Steve Ferriday
January 18, 2022
When you become an 8x8 partner, you don't just get access to a great portfolio of technology solutions; we also make sure you have the right training and sales tools. This means you can quickly and easily maximise your revenues while minimising the effort of selling and supporting 8x8 solutions.
And our training delivers results. We know that 8x8 partners who follow our sales training program close nearly two to three times more deals (or generate three times more monthly recurring revenue) than partners who don't.
Train at your own pace
We've all become used to working flexibly now, and training is no exception. So, we're excited to announce a new format for 8x8 partner training. Our online, self-paced Sales Certification course allows you and your teams to learn essential selling tools and techniques, at any time, from any location.
The self-paced program is ideal for new partners who are ready to get started selling 8x8 solutions, or for existing partners who need to train new team members. It's also designed for people who've already had some 8x8 training but want a condensed sales refresher or want to learn about new features or products. But regardless of your reasons, self-paced training fits in with today's flexible working patterns, enabling you to learn at the time that is most convenient for you.
Don't just take our word for it. Feedback from training participants has been overwhelmingly positive:
"Overall a fantastic training course with great content and delivery."
"I think the course is outstanding!"
"Very informative, the course was structured perfectly."

Content that's available from anywhere
8x8 self-paced training is accessed via 8x8 University and Workramp, an easy-to-use online training portal that supports any device. It gives you total flexibility as to when and where you complete your training modules — you get the same intuitive experience whether you're at your desk, in a home office, or on a mobile device working remotely. If you need help, your 8x8 account manager and the training team are available to answer your questions.
We've created three bite-size modules designed specifically for partners, and you'll receive certification when you complete all three:
Module 1
8x8 Overview
Module 2
8x8 XCaaS
Module 3
Sales Playbook
Post-training benefits
Once you've completed all three modules, you'll be able to:
Understand the breadth of 8x8's industry leading product portfolio and the new world of eXperience Communications as a Service
Spot new sales and cross-sell/upsell opportunities for 8x8 solutions, build sales pipelines, and qualify opportunities
Use the 8x8 sales prospecting methodology to more confidently close opportunities
As you progress, you'll be assessed for official certification. Once certified, you'll be able to download your certificate via the student's WorkRamp training account and also sign up for a separate XCaaS sales messaging module for partners. In addition, you'll be able to add 8x8 certification badges to your LinkedIn profile and email signatures, helping you to stand out from the crowd.
Get started today
Talk to your 8x8 account manager to get signed up for self-paced training today, and you'll quickly start to see results.
---