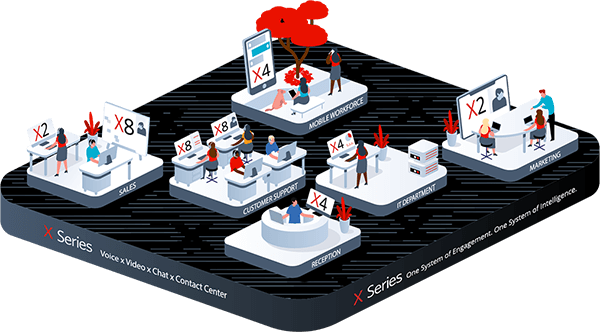 Your communication software is the single source of speed for your business. It drives the agility and fidelity of all your employee and customer interactions.
With one platform solution for collaboration and contact centre, you get one system of engagement and one system of intelligence that lets you configure tailored plans across 8 service levels. Arming your employees with the exact tools they need to communicate, collaborate and access your organisation's most valuable data and experts at the lowest possible total cost of ownership. Ultimately enabling your enterprise to operate at the speed today's business requires leading to less churn and more revenue.
X Series offers plans which you can mix and match to address your diverse needs in the most cost-efficient manner.
For more information call 1800 854 171
Call 1800 854 171 or fill out the form below and an 8x8 Specialist will be in touch.
Contact Sales