Maximize your investment using CTI for VoIP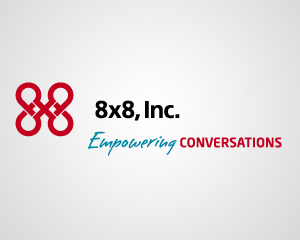 Computer Telephony Integration (CTI) is technology that allows interactions on a telephone and a computer to be integrated or coordinated."  CTI enables the functional integration of various elements (including telephone network, voice and data switching, computer applications, databases and last but not least, people) in order to provide the right information to the right people at the right time.
So what's great and exciting about this? Well, for one thing, you don't have to jot down the phone number of the person you want to call and then punch in the numbers on your phone! This is likely to be error prone, time consuming and costly. CTI allows for multiple applications to work together seamlessly in one place.
The Key Benefits of CTI are:
Delivers consolidated telephony experience
Caller identification and priority routing
Automatic dialing of phone numbers, with a simple click of a button
Automatic screen pop reduces call handling time
Connects customer to information specific to them
Helps improve customer satisfaction and reduce operational costs
Despite the benefits, the integration of CTI has been difficult for many organizations to achieve. Smaller organizations without dedicated IT staff often lack the funding necessary to hire consultants who can develop and maintain custom integrations. As CTI has matured, however, the requirement to integrate telephony applications with business applications—such as customer relationship management (CRM) systems and email applications –  has created additional pressure for smaller enterprises to deploy CTI.
A typical CTI software application manages the event flow that is generated by the telephony switch during the life cycle of a call. This normally proceeds along the following sequence:
Set up
Deliver (ringing)
Establish (answer)
Clear (hang up)
End
Other call events that can be handled by a typical CTI solution include the following:
Hold
Retrieve from hold
Conference
Transfer
Forward
A simplified CTI solution can provide the specific features required for improved customer satisfaction, and reduced operational costs, without the custom integration traditionally associated with CTI implementations. The simplified solution must incorporate important softphone, screen pop, and click-to-dial features. Just as important, the solution must make these features accessible and configurable by end users, rather than by a programmer.
What is a Softphone?
A Softphone is an application that enables users to control telephone functions using a computer instead of a telephone. For example, a softphone application gives a phone user the ability to answer a call, put it on hold, transfer a call, and hang up, directly from their PC.
What is a Screen Pop?
A screen pop is the use of telephony data integrated with a desktop application for the purpose of "popping" or displaying callee information on the user's computer screen.
What is Click-to-Dial?
Click-to-Dial allows the user to click on any phone number in any software application such as a CRM database, Outlook mail or website and place an outgoing call.
8x8 Virtual Office Telephony Integration
8x8 understands your need to improve customer satisfaction and reduce costs, especially in these tough economic times. 8x8 Virtual Office provides a very comprehensive computer telephony integration solution for many CRM applications (such as Salesforce, Sage ACT and Netsuite) and email applications such as Outlook.
With a simple click of a mouse, any contact in the above mentioned applications can be dialed. You can choose to use either your desk phone or your softphone. Accordingly, your desk phone or softphone rings and once you pick up, a call is made to the contact that you clicked. It's as simple as that. While in the above mentioned software applications, if someone calls you, a screen pop appears to provide information about the callee. Additionally the 8x8 Virtual Office integration software allows you to place calls on hold, transfer and resume. Best of all, Virtual Office Integration software is free to download and easy to use.
For more information on 8x8 Virtual Office telephony integration, please check out our website by clicking here.