Channel: Top 3 Considerations for Choosing a Cloud Provider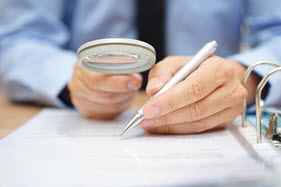 As an organization thriving in the channel, if you're planning a business transformation to start selling cloud solutions, you should know this is no small feat and cannot be taken lightly. There are many layers to consider, not the least of which is to ensure that the cloud provider you select is fully committed to understanding your business and has the capacity to effectively serve your customers as they and you grow.
Last November, I wrote a blog post on choosing the right time to evolve your business to start offering cloud-based solutions. Assuming you are now on board and convinced that building a cloud practice is in your best interest, this blog offers a guide for selecting the right cloud provider to partner with to solve your customers' biggest technology challenges.
It can certainly be a daunting task since there are thousands of cloud providers to choose from. Without knowing where to begin or what considerations to focus your attention on, how do you select the one/s that will weather the test of time?  The good news is that no matter what cloud arena you are investigating (IaaS, PaaS, UCaaS, etc.) they all have the same criteria when selecting your go-to-market cloud provider.
To help you get started, here are my top three criteria for selecting a cloud provider:
1) Financial Viability: Of course this may seem obvious, but sometimes a shiny object gets in the way of a rational decision.  At times, a brand new cloud provider has a c
compelling feature that seems like the best thing since sliced bread. My advice is to let the dust settle a bit, and if the technology is good, then it will weather the test of time.
Nothing is worse than choosing a new cloud provider, signing up your best customers and then finding out that that your provider is closing their doors.  Case in point: Remember the cloud storage provider Nirvanix? This privately funded venture announced they were closing their doors and customers had only days to extract and retrieve terabytes of data from the Nirvanix data center. It is bad enough Nirvanix closed their doors on direct customers, but partners were burned badly too- they had recommended Nirvanix to their long-standing customers and were left helpless to fend for themselves and their customers.
Look for solid fundamentals. Ensure you see profitability with a proven track record, cash in hand, publicly traded, etc. You want a partner that's in it for the long haul, as short-term mentality may come back to bite you in the end.
2) Market-Leading Technology: Does the cloud solution work as advertised, or better? Or will you just create unhappy customers and spend more time dealing with customer issues? It's not worth jeopardizing existing long standing relationships just to get the extra spiff or quickly earn a few extra dollars upfront.
Does the cloud provider stand out in the crowd with a great customer-facing solution? If you notice this, chances are that your customers will too. Is the provider ahead in terms of solving a business problem, in an innovative, productive or more efficient way?
At some point everyone will claim they are the #1 cloud provider of X! However, be careful not to blindly put too much merit in self-proclamation. Objective, reputable third parties will validate their claims. Let others do the homework for you. Many organizations dedicate their existence to researching and ranking providers. Trying to do it all yourself will result in a partial evaluation and never reach the levels of sophistication that these firms can achieve. For example, Gartner's Magic Quadrant has consistently been one of the most effective, reliable ways to select cloud providers that are the leaders in any given segment.
3) Service Level Agreements and Reliability: Having amazing mousetrap technology is great, but having the mousetrap only work part of the time or unreliably doesn't bode well for the mouse catcher. The inherent nature of cloud services is that they have to rely on operational excellence with up-time guarantees. Make sure your cloud provider has an impeccable up-time record and has their act together when it comes to running and providing their service. Customers' tolerance of downtime is extremely low and they will naturally migrate to cloud providers that are the most reliable.
There is nothing worse than reselling a cloud provider's solution only to experience an outage (or a series of them). You don't want to be the partner who recommended a cloud provider with a recent outage. That will destroy trust quickly and permanently.
There are additional criteria to consider when selecting a cloud provider. However, many times the first thing that is looked at is which provider has the biggest sales spiffs? While I agree that's an important factor, you need to be balanced with the long-term view of taking care of your customer needs and keep the above three criteria in mind.
In addition here's some incremental criteria to help you evaluate the right cloud provider/s for you:
Commitment to the channel (maturity and readiness)
Operational excellence (ability to process orders and invoice)
Support (for both customers and channel partners)
Channel partner programs, Market Development Funds (MDF) and more
The bottom line is when you have these criteria checked off, then you're better set up for success, and the rest will follow. Sign up to sell cloud solutions now and run fast and hard. When choosing a cloud provider, if you see a few of these key criteria missing, then make sure you fully understand how those risks may impact your organization's growth long term.