How to Choose Call Center Software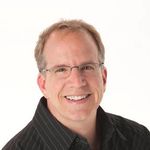 The modern call center environment demands dependable applications. Such apps should be able to handle ever-increasing sources and types of communications. There is a compulsion to complement this need with advancement in telephony technology. These forces have led to the emergence of open-source call center software.
Depending on its implementation, call center software can either be on-premise or cloud-based. Cloud-based call center applications are affordable software-as-a-service (SaaS) models. They feature a cloud-based call center that's accessible anywhere, anytime. These solutions also need no software download or installation to run.
Open-Source vs. Proprietary Call Center Software
An open-source call center software is "free." This means you host the system yourself (although some vendors will host it for you) and update it. You also troubleshoot it with minimal technical support from the vendor. An open-source solution gives you unprecedented flexibility. Also, you can customize it to work with existing systems.
Proprietary call center software is not free. It may cost upwards of hundreds or even thousands of dollars. Proprietary call center software vendors host the system for you. They provide stellar technical support and keep these systems up to date.
Understanding Call Center Technology
Call center technology in many companies integrates with the management of business processes. This leads to improved efficiency, a better understanding of operations and happier clients.
Easy Setup With Plug & Play
The right call center technology should integrate well with your business. Most modern call center technology can be self-installed and configured. As a result, it's up and running in a matter of minutes. The technology also offers seamless integration with popular software like Outlook. Integration minimizes disruption to an agent's workflow. It offers new powerful tools to make their jobs easier.
Integrating Call Center Tech With Your Current Business Model
The technology that underpins these software solutions is complex. But this doesn't mean that it should be complex to use. If the system is easy to use, your agents may embrace the change and become ambassadors. Otherwise, they could resist the new technology and continue working as they were.
To find the right call center technology, start by answering these four questions:
Is the solution cloud-based?

A true cloud-based solution reduces the complexity of implementation. It also eliminates maintenance and increases the usability of the system

Are there hardware requirements?

The need to buy hardware can put a burden on your business. The setup can also complicate implementation and support

Does the provider meet key security and compliance standards? 

Companies are increasingly being scrutinized for their security and compliance policies. Because of this, some customers and suppliers are rethinking their business partners

What CRMs does the solution work with?

Customer relationship management (CRM) software integration is particularly important for call centers. That's because CRM solutions can furnish and collect vital customer information. This helps agents make future interactions more efficient and pleasant for the customer
How Call Center Software Gives You an Edge
The call center is one of the primary contact points with consumers. So it's vital that managers understand what's happening in a call center. For instance, they need to know when they get the most calls and how well the calls are being handled. They also need to know which agents are successful and which are struggling to keep up. They need to be able to listen in on some calls, offer advice and even join the conversation, if necessary.
The right call center technology offers all that information as it's happening through dashboards that present the most meaningful statistics.
Some of the key features of call center software include:
Omnichannel communication

: Call center agents can communicate with customers across several channels. These include live chat, video conferencing or email. They can also respond to social media messages, all through a single interface

Interactive voice response (IVR)

: IVR helps callers before and after they get connected to agents. This happens through an automated greeting, service prompts menu and more

Call routing and escalation management

: Call routing enhances productivity. The software routes the calls to appropriate agents. It also monitors performance. With escalation management, agents can transfer the call to a manager. This applies to complex customer issues or when the case is out of the scope of an agent's responsibilities

Real-time analytics and historical reporting

: These features give managers access to key performance metrics. You can generate reports based on real-time activity and make quick, intelligent business decisions. You can access metrics such as calls per day, per agent or per department. You can also see data relating to call abandonment rate and average call duration

Integration with other business tools

: The software should integrate with key business apps. These include CRM, project management tools and back-office solutions. The integration of customer data opens new upselling opportunities and increases conversion rates. This helps your agents serve the customers with a more personalized approach
What to Look for in Call Center Software
The best call center software will provide many solutions. These include workforce optimization, advanced business phone and collaboration services and unified communications. It should also integrate with your CRM platform. These features enhance the customer experience.
Workforce Optimization
Workforce optimization allows you to increase productivity. At the same time, you improve the customer experience. Your call center software tracks interactions and activity in real time. This allows supervisors to measure improvement and address gaps in skills. Workforce optimization gives you the ability to build customizable scorecards, which are useful when defining key performance indicators (KPIs).
With workforce optimization, you can identify roadblocks in customer interactions. It provides the management tools to increase contact center efficiency. Also, it helps reduce customer interaction time. At the same time, it improves first call resolution and enhances customer satisfaction.
Workforce optimization can also save you money. You can optimize agent schedules based on actual call volume history. Even better if your call center software can integrate with your payroll system.
Business Phone and Collaboration Services
Regardless of where your staff is or how your customers interact with you, you need advanced phone features. These include extension dialing, auto attendant, ring groups, call recording and internet faxing. The system should connect your entire team, no matter where they are in the world. It should incorporate web conferencing, chat and video calls.
Cloud-based systems are based on voice over internet protocol (VoIP) technology. This means they minimize your monthly phone bills. You avoid long-distance and overseas phone charges. You can also scale up or down depending on your needs, avoiding paying for over-capacity. Also, adding phone lines and connections takes hours compared to days.
Unified Communications
With unified communications, you can empower everyone in your business. That means office-based employees and remote workers will have access to the same information.
CRM Integration
Your cloud-based call center should integrate with your CRM system, services like Salesforce, NetSuite, Microsoft Dynamics and Zendesk. You should be able to customize your integration to blend with your call cen