Virtual Office Analytics: Service Quality
Manage and monitor call clarity and quality and the status of all your 8x8 endpoints in real-time.
Actionable insights on call quality and the status of your 8x8 endpoints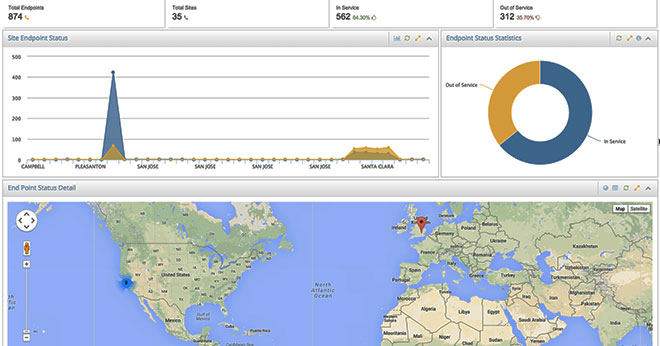 Virtual Office Analytics Service Quality reporting provides real-time information about three important aspects of the 8x8 hosted PBX service:
The status of all 8x8 endpoint devices associated with your company's 8x8 cloud PBX, so you can quickly view the health of any device, and adjust to any areas of failure.
MOS score details in graphical format, both for individual extensions and organization-wide, for trouble analysis and resolution.
Extension summary graphing for at-a-glance trend analysis.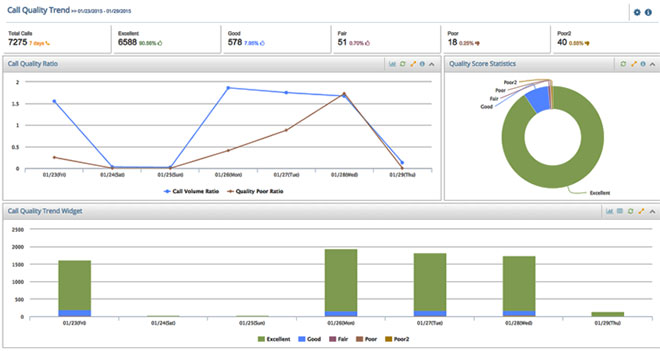 Watch this quirky 88-second video for a fun and memorable demo!
Check out our videos on Virtual Office Analytics Essentials and Virtual Office Analytics Supervisor.