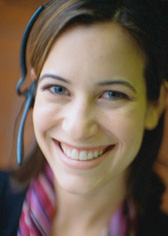 Virtual Call Centre
The flexible architecture of the 8x8 Virtual Contact Centre allows you to integrate your headquarters, remote offices, and outsourced locations in to a virtual call centre. They'll operate seamlessly as one team and enable you to access talent outside your geography, eliminate overtime costs, and reduce overhead.
Traditionally deploying a call centre across multiple sites and geographies required long lead times, additional specialized infrastructure, and a dedicated IT staff. Through our innovative call centre software we make it fast and easy to deploy a virtual call centre solution – agents simply need a phone, an Internet connection, and a web browser to get started.
Virtual Call Centre Solutions
Because our virtual call centre solutions enable organizations to easily and cost-effectively manage multiple, geographically dispersed agents, it also helps organizations achieve business continuity and customer service resiliency in the event of a network outage, natural disaster or some other unforeseen event. In fact, companies that have dispersed operations – remote call centres and/or home-based agents spread throughout a region, country or even globally — benefit most from the virtual call centre environment.
Some of our widely implemented solutions are:
Call Centre Software Features
Implement your Virtual Call Centre
Step 1 – 8x8 quickly provisions a tenant for your call centre. Unlike other call centre software providers, there are no thin clients or Java-based applications to install.
Step 2 – Have your managers attend 8x8's JumpStart program, which consists of four one-and-a-half hour hands-on sessions. Through these online sessions, your managers will learn how to upload IVR messages, add new agents, establish queues, define call flows and more.
Step 3 – Transition your toll-free numbers and your call centre agents are ready to receive calls! All they need is a phone, a web browser and an Internet connection
No Hardware. No Software. No Cap-Ex.